Looking for a way to utilize your embroidery machine more in quilting? Finish up your project with a custom embroidered quilt label! Labeling your quilts can provide a special touch and help quilters pass on their legacy from one generation to the next.
The size and design of the quilt label is up to you. This label was created using my Baby Lock embroidery machine in IQ Designer. I used one of my smaller embroidery hoops to hoop the fabric and tear away stabilizer. Even if you've already sewn on the binding you can add a handmade label easily using this technique!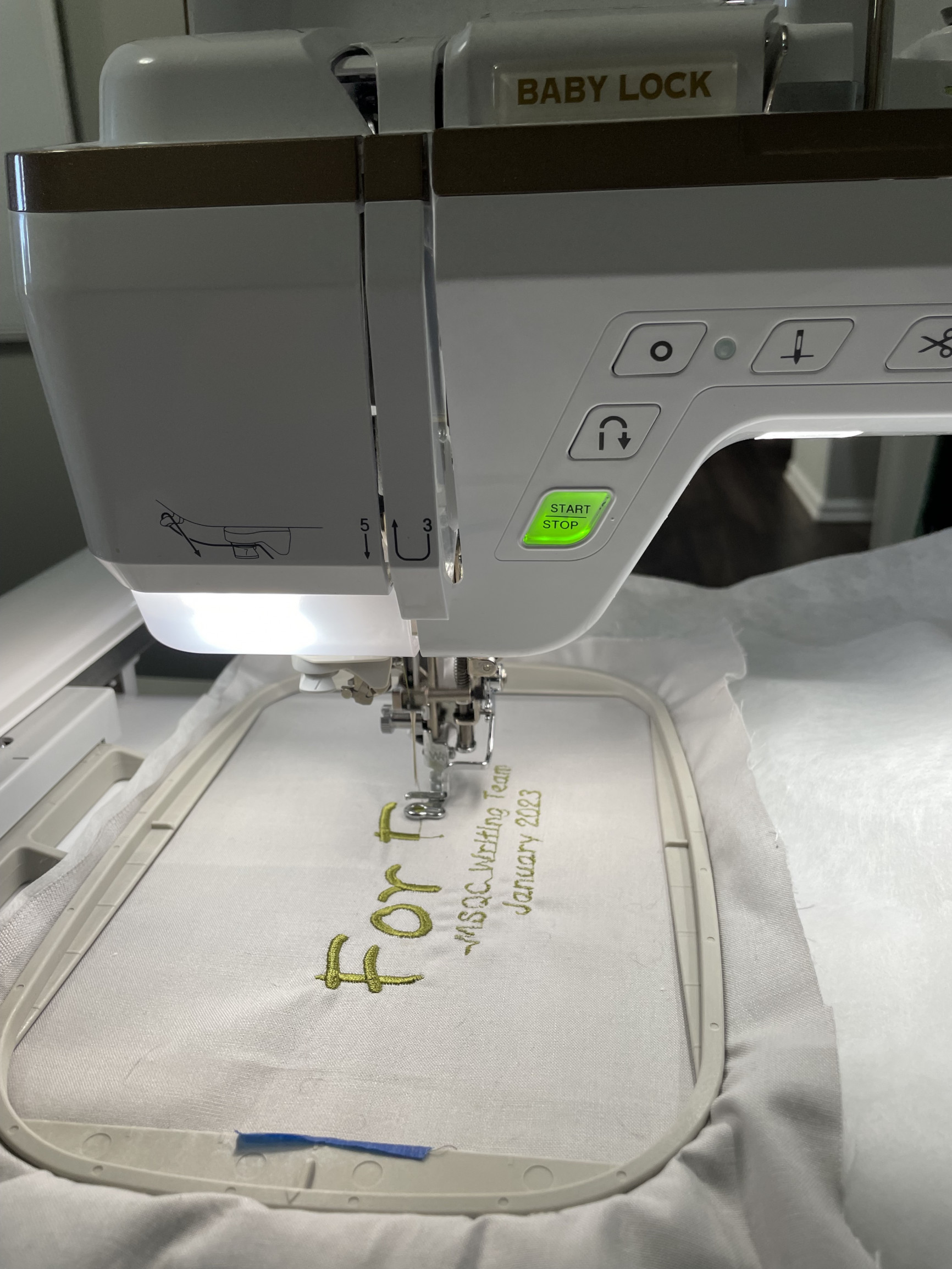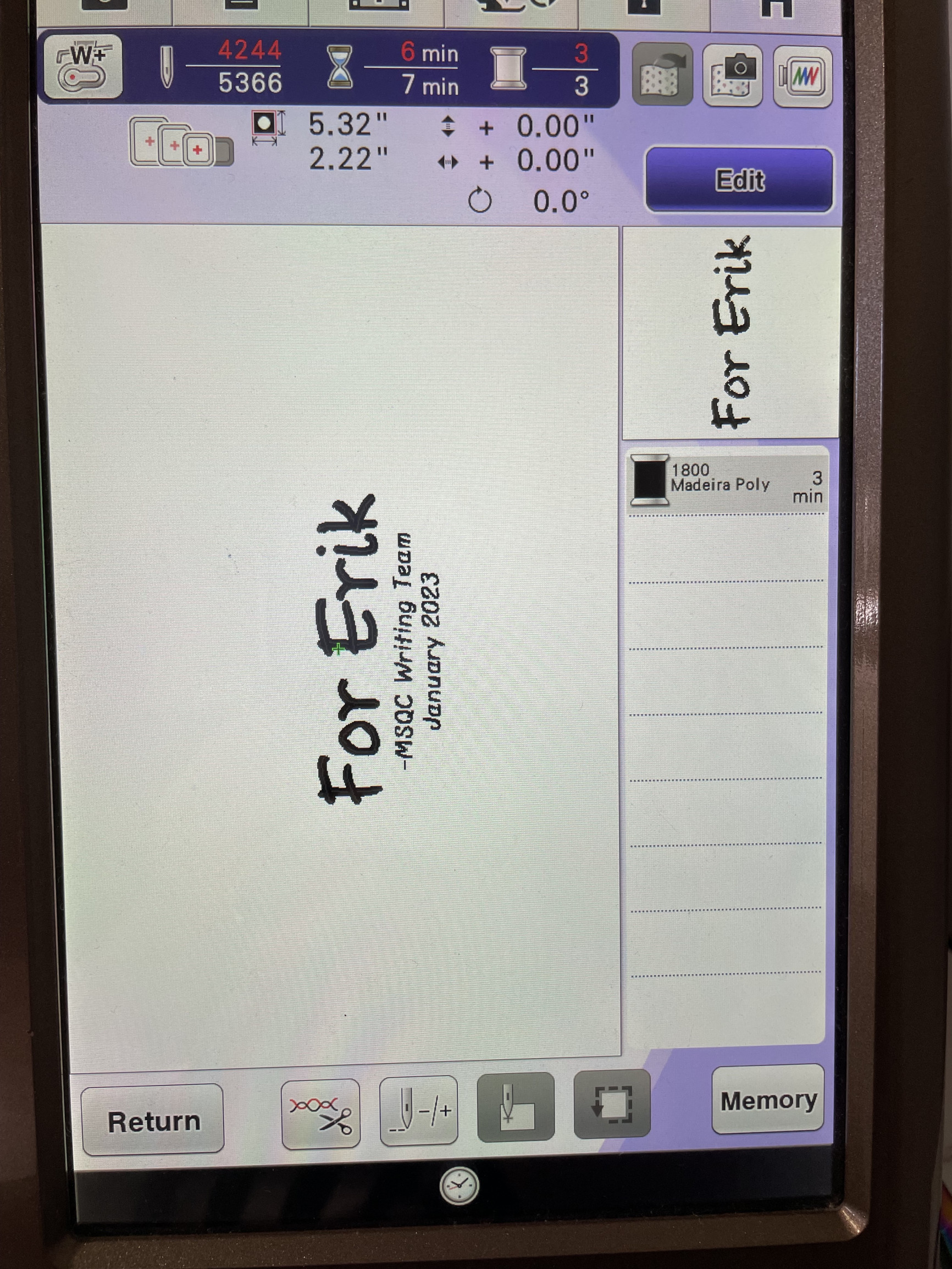 After embroidering the label remove the fabric from the embroidery hoop and tear off the tear away stabilizer.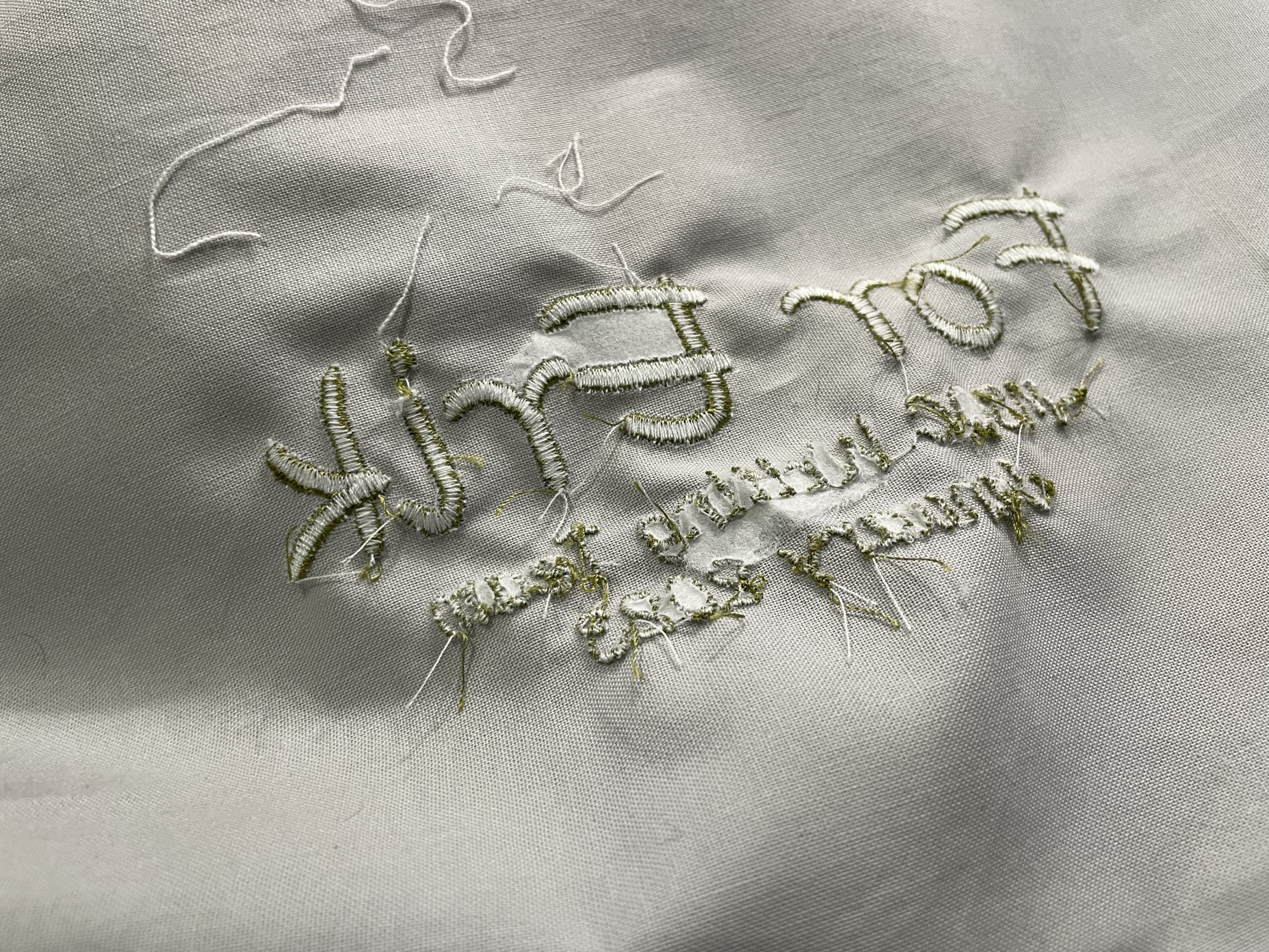 Use a rotary cutter ruler and mat to trim the label so there's about an inch of excess fabric on each side of the text.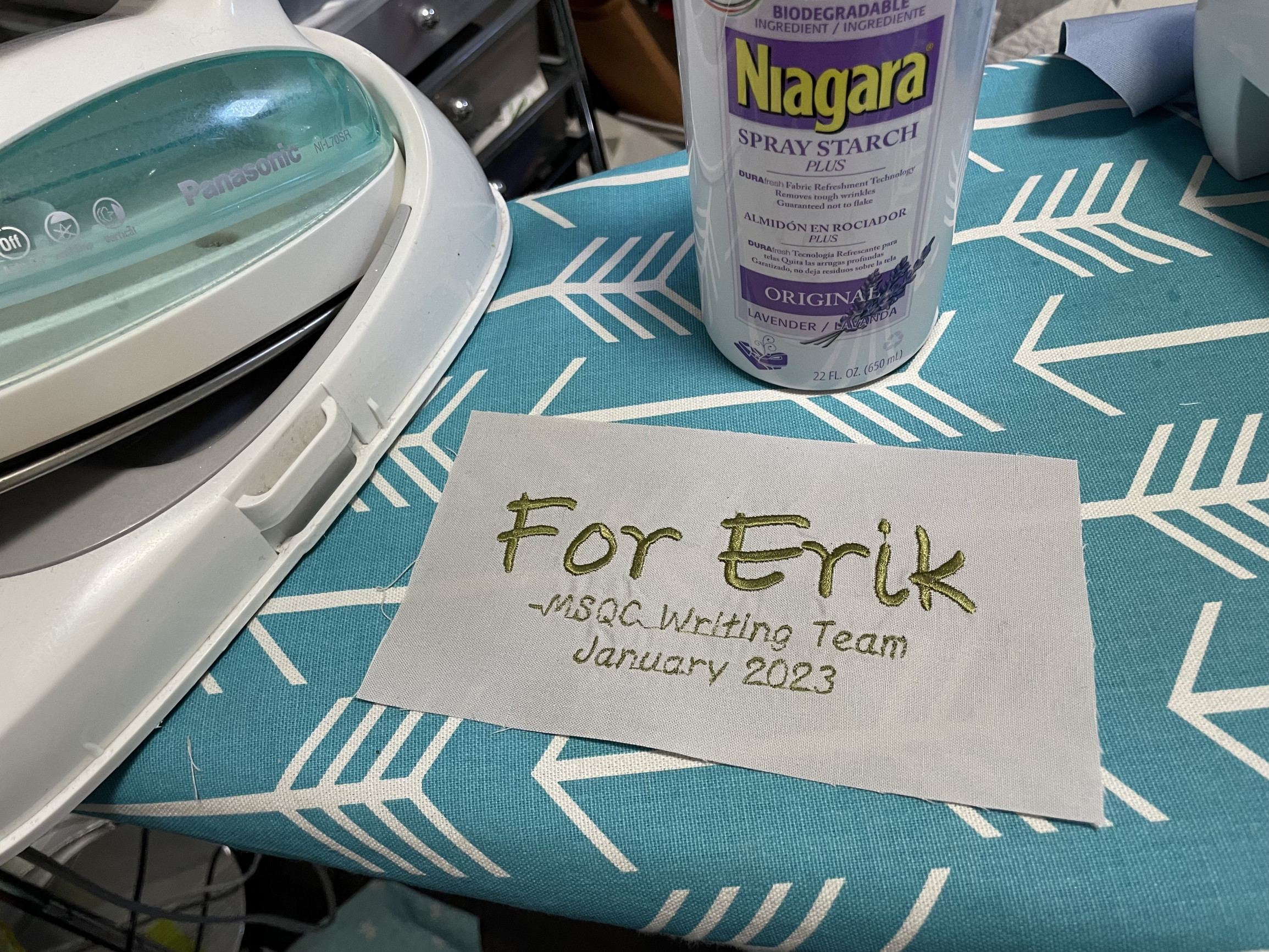 Use an iron to press the raw edges of fabric under ¼" to the wrong side.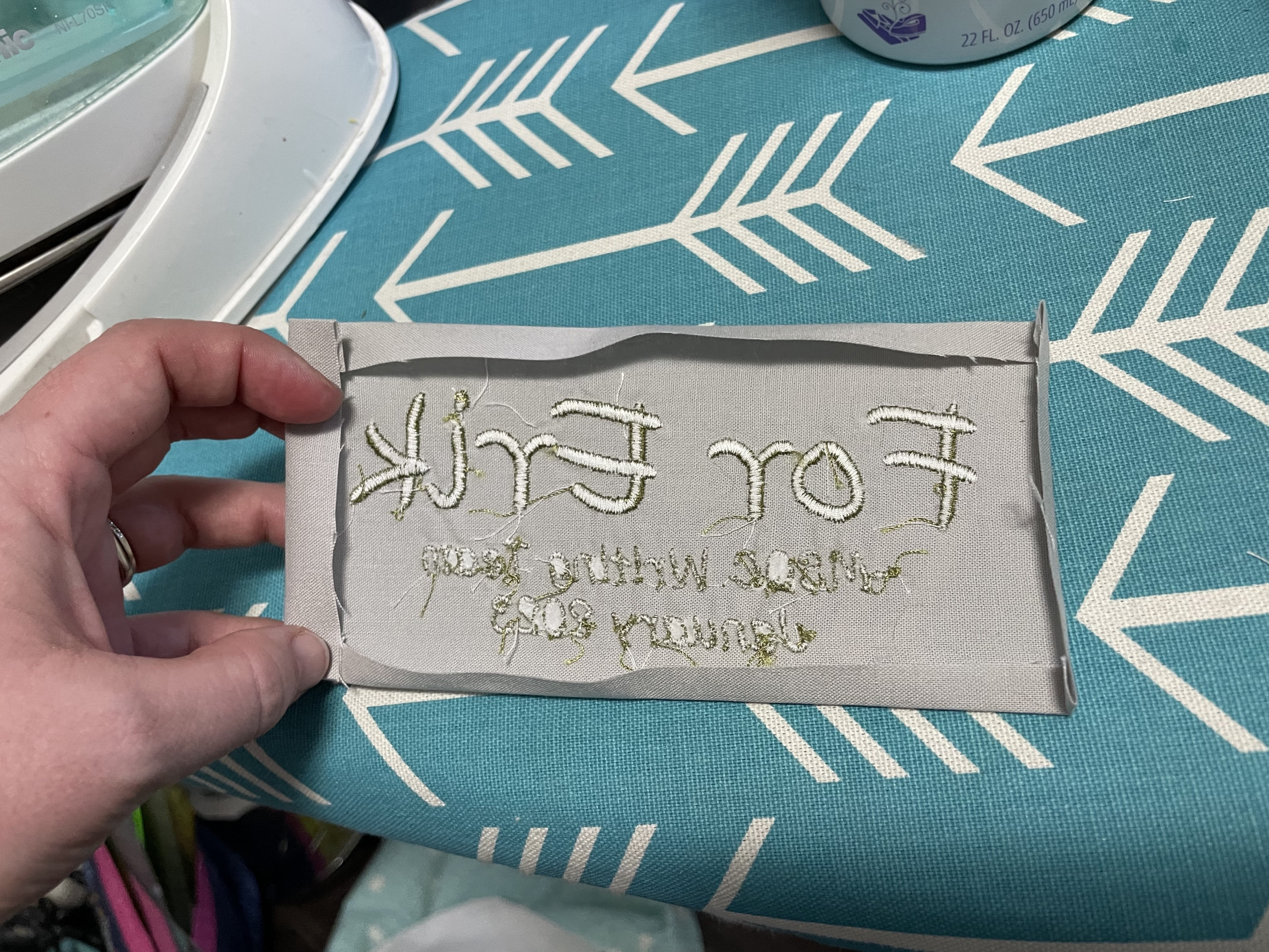 Cut a piece of double-sided fusible like EZ-Steam II to fit the back of the quilt label.
Stick the fusible to the back of the label then peel off the paper backing.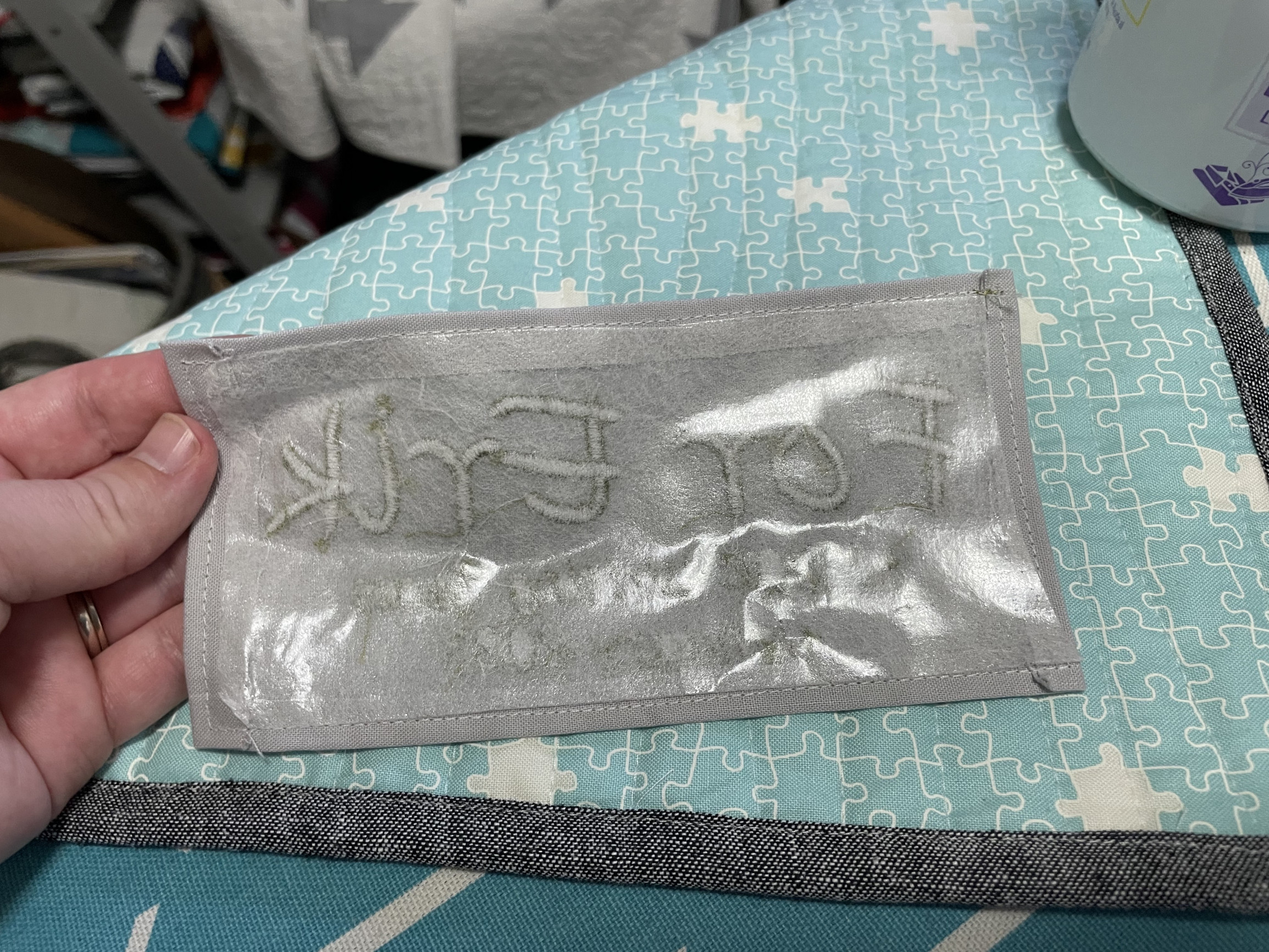 Apply the label to the quilt back following the manufacturer's instructions on your fusible product.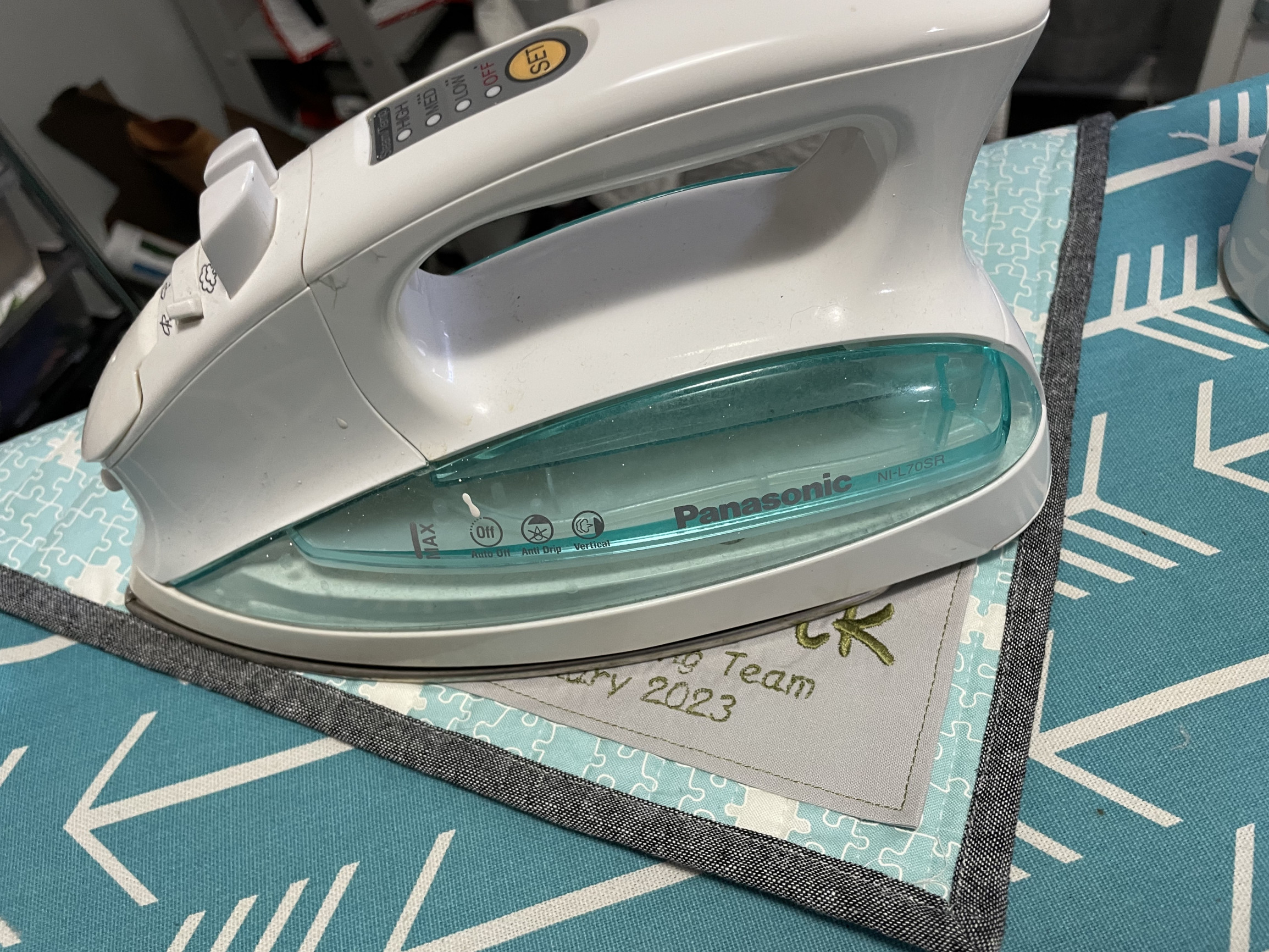 Finish by hand-stitching your label to the back of the quilt with a slip stitch.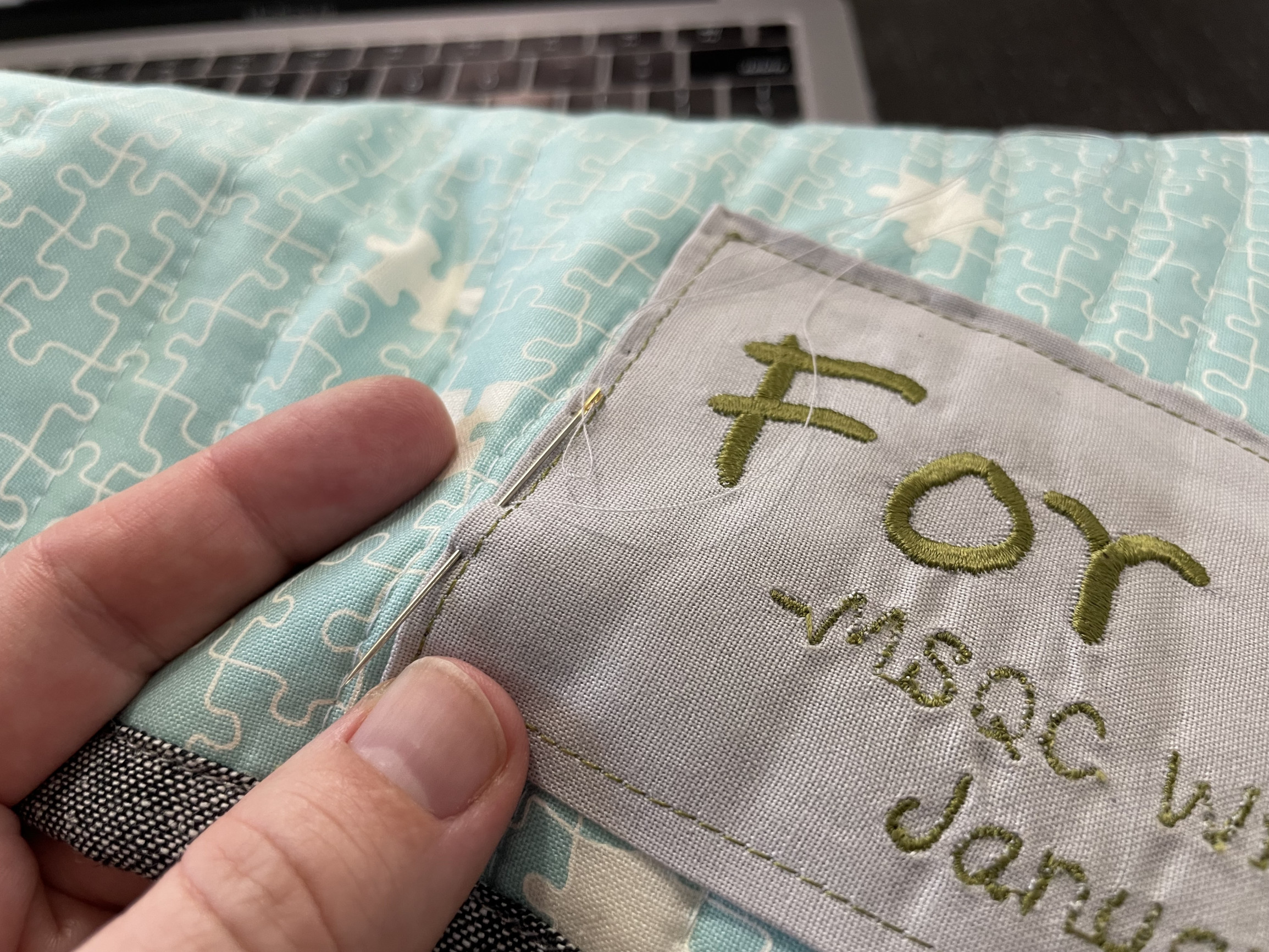 There you have it! Using IQ Designer to make a custom quilt label doesn't have to be complicated and the results speak for themselves. The next time you have a free weekend you can comb through your quilt collection and start to make labels for all the quilts that don't have them. What a satisfying quick project!