How-To

Free Motion Quilting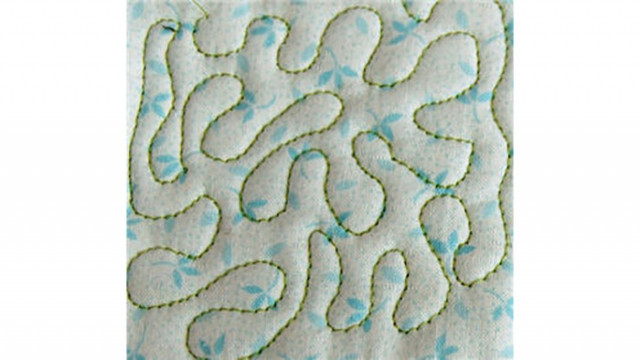 Free motion quilting is not for everyone.True or False? Why false of course. I recently had the pleasure of seeing an Easter egg wall hanging Kendra made. It was her first attempt at free motion quilting. While looking at the great job she did, it came to me that she gets constant encouragement and coaching to try these techniques. This takes some of the fear out of it. So, I am going to share some of the encouragement and coaching with you. First of all, anyone can free motion quilt. All you need is a machine with a straight stitch and feed dogs that can be lowered. Any of the machines in the A-Line series would be perfect. To get started you will bring the bobbin thread up and hold both threads behind the needle, drop the feed dogs, step on the foot pedal and you are off to the races moving your fabric to create a flowing path of stitches.
In stippling, you typically want to avoid crossing over your stitching.If you do cross-over, no problem, that's called meandering!
Once you get your flow, there are a number of books you can get to help you learn other free motion techniques like flowers and leaves.
Give it a try on your next project...it really is easy. And...look for Kendra's Easter egg project for spring.