How-To

Fun and Fast Wavy Quilt Binding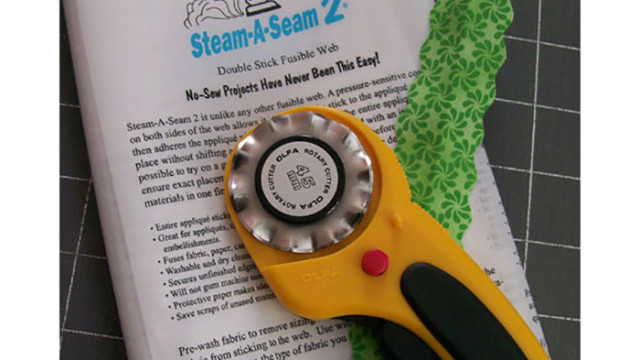 Put that decorative edge rotary blade to work for a fun and fast way to bind the edges of your quilt! First fuse one side of a paper backed fusible web, such as Steam-a-Seam 2 to the wrong side of your binding fabric. Then using a cutting mat, ruler and rotary cutter (with a pinking or wavy blade) cut strips of fabric for the decorative edge binding. Following the fusible directions, fold the strips over the edge and press in place. For the corners, clip to the point and overlap before pressing.
For this quilt I cut the strips 1" wide, however the strips can be as narrow or as wide as desired. You can also choose to stitch over the binding after it is fused using a straight or decorative stitch.