How-To

Recycled T-Shirt Pillow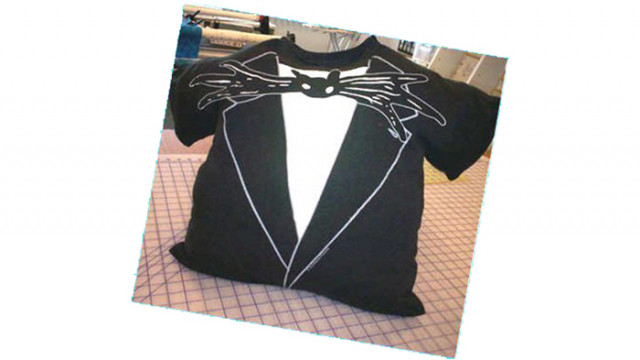 Last year, my son Ben got this really cool Jack Skellington t-shirt from his sister for Christmas. It instantly became his favorite t-shirt, I mean, in our family Jack is a superstar! He was very upset when he out grew it almost as fast as it became his favorite. He really didn't want to part with it. So...I took a trip in my way-back machine and thought of something I did when I was younger to some of my favorite t-shirts...I turned them into pillows!
Just take any t-shirt...
Turn it inside out and stitch the sleeves and bottom closed...
Stuff, and zig-zag the neck opening closed and waa-laa!
This makes a great throw pillow for your bed, travel pillow, or sleep-over pillow. It's so easy, even kids can do it!