How-To

See the new Echo Quilting feature in action

Skill Level: Intermediate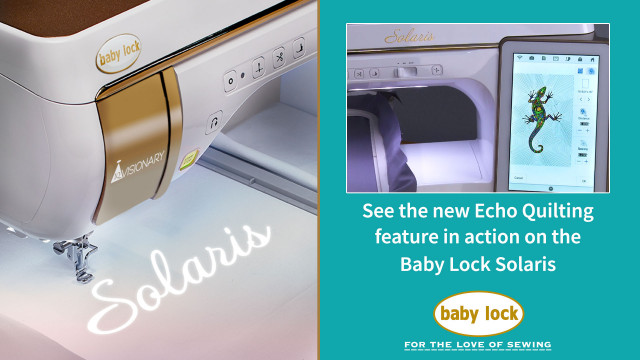 Automatically echo quilts and stipples around a selected design. Easily adjust line spacing distance and frame size.
If you like this how-to These May also be something you'd enjoy
Or, If You'd like to improve your skills,
we have great classes to help you take your sewing to the next level.