THE RETAILER NETWORK
Your local Baby Lock retailer is more than just a place to buy a Baby Lock sewing machine — it's also a core part of the Baby Lock experience. You not only enjoy a more distinctive personal experience you're also helping build community. A Baby Lock sewing machine retailer is your source for a variety of sewing solutions including:
• Find inspiration when you visit — they're sewists just like you!
• Schedule regular tuneups to keep your sewing machine running in tip top shape.
• Enhance your skills learn a new technique and make a fun project or two.
• Discover the sewing machine that meets your sewing needs and style.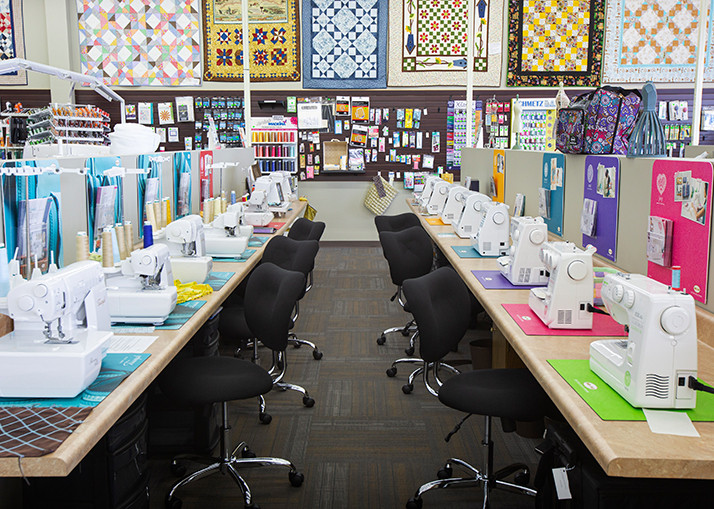 HIGH QUALITY SERVICE
Baby Lock and our independent retailer network are committed to sewers like you. Together we provide the highest quality products and services not available through mass retailers and we can meet your sewing needs better than anyone else.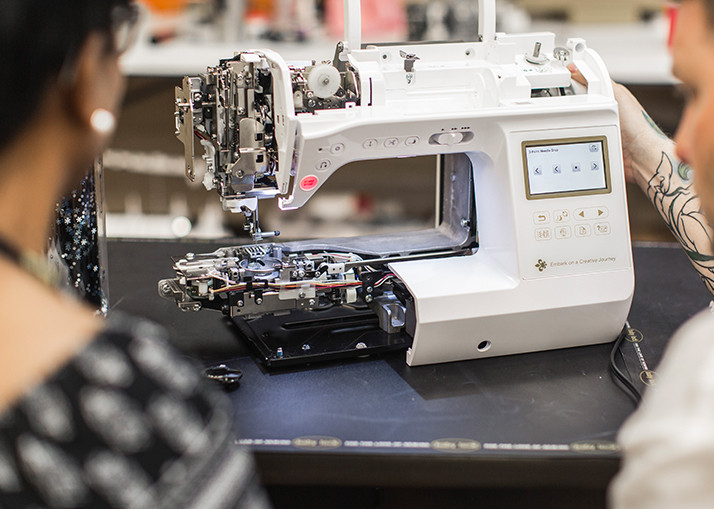 GO-TO RESOURCE
When we have problems with our car many of us turn to a mechanic. Well think of your Baby Lock retailer as the expert you rely on for another very important machine—your Baby Lock! They'll always go the extra mile for you acting as your go-to resource for troubleshooting training and the support you need to get the most out of your machine. If you want to learn more about a new technique search out that perfect notion or share an idea with someone they'll be there for you.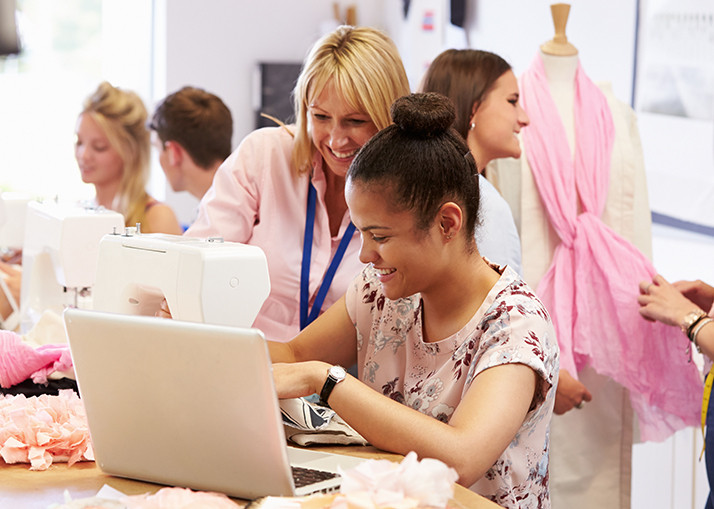 FRIENDLY TRUSTED ADVISOR
Whether you're looking for product information or a recommendation on your next sewing machine you can count on your Baby Lock retailer to help you choose the sewing machine that best fit your needs. Well-trained on the Baby Lock line they're your friendly trusted advisor—someone who will guide you through the features and innovations that make sewing so much fun.
WHY SHOP SMALL?
Stop by your Baby Lock retailer to learn about all the wonderful Baby Lock products that will bring your love of sewing to life. Baby Lock USA corporate office in St. Louis Missouri is still run by the same family that brought the first home serger to the United States in 1967. This family business started as a small independent sewing machine parts retail store. We carry on this tradition through our Independent Authorized Baby Lock retailers who deliver the personalized memorable service our customers have come to expect.
But don't take our word for it hear from sewing customers just like you!
-My dealer is wonderful. He was responsive to my service need with the Jazz 2 took care of me right away. Retailer: Bolts and Quarters
- I just wanted to write and tell Baby Lock what a great job my dealer does. The owner is an amazing technician for repairs and his daughter is absolutely the best educator ever. Most of the time when I have a problem or question I am able to just call the store and they know the answer before I even finish asking the question. I have never been able to figure out how they manage to stay so up to date on every single model of Baby Lock machine. No matter how busy the store is they always makes time to help me out and will take me to their floor model machine to show me just how to do what I needed if necessary. The classes are so well prepared and logical. I absolutely love my dealer. Retailer: Central Sewing
- In November of 2010 my husband purchased my first Baby Lock machine for me. My retailer is the absolute best representatives for your company! Top shelf knowledge about the machines and service is the best though I've never had any major problems with my machine they keep her running and happy and are always willing to help with any questions I may have. I am thinking of trading my machine in on an upgrade now and have every confidence in your company and the fine folks at The Sewing Center West! Thank you from one VERY happy customer. Retailer: The Sewing Center West
-My dealer is Discount Fabric Warehouse. They are fabulous and always go above and beyond to provide excellent customer service. Retailer: Discount Fabric Warehouse