Sewing has been a favorite pastime for many generations and continues to inspire more each time they first sit at a sewing machine. After you find the perfect sewing machine for you it's time to gather the tools you need to start creating. 
There are many tools out there and it can be a little overwhelming to choose which ones you need. Check out this helpful list of tools you for your very first sewing toolkit.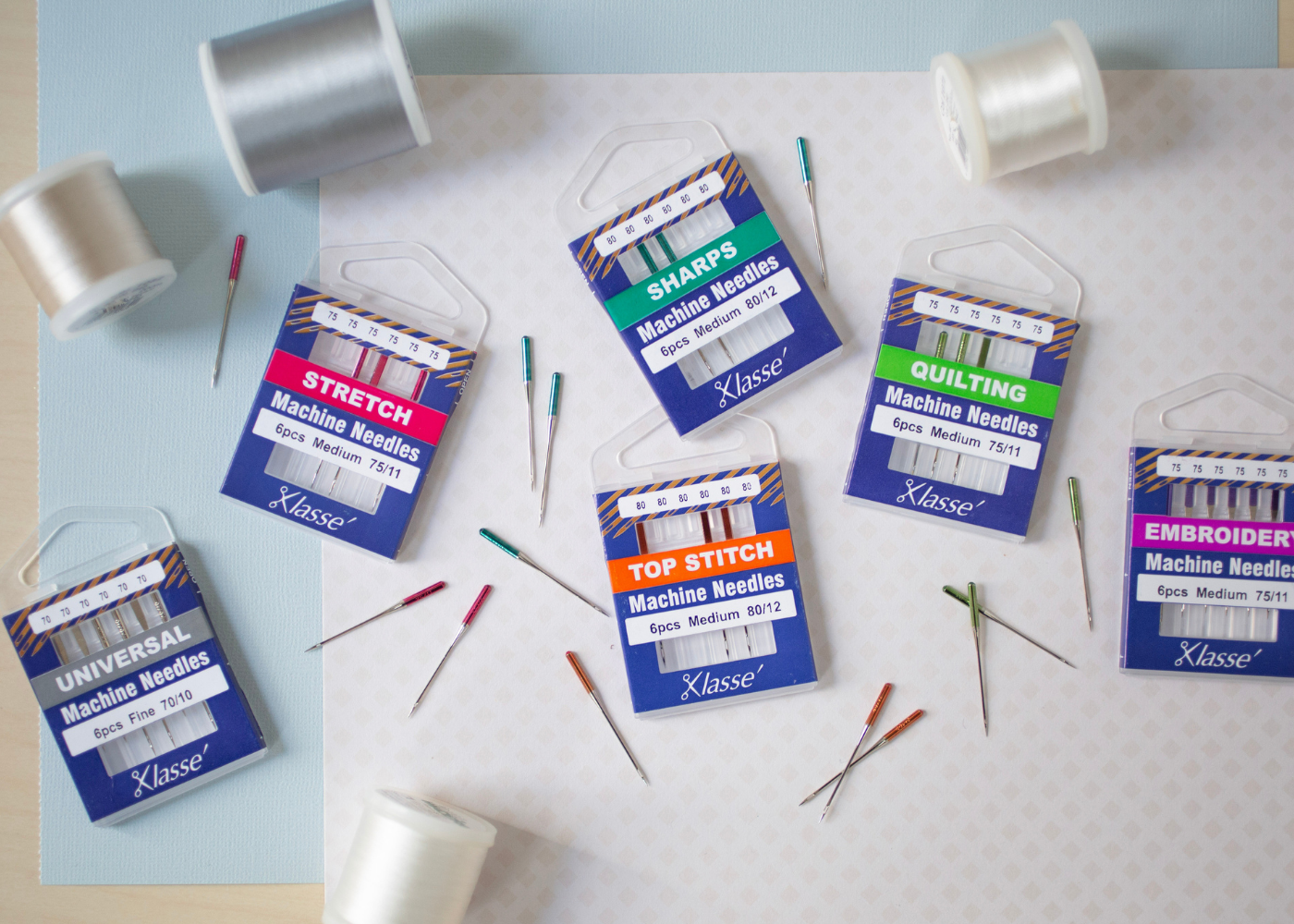 1. Needles
Your machine comes with needles to get you started. But there are a variety of needles out there from universal to stretch. Your machine manual will let you know what type of needle you should use for a specific fabric or technique. Check out Klassé Needle Guide and Needle Matchmaker for more information on needles. We recommend changing our your needle every 6-8 hours of use or after every project.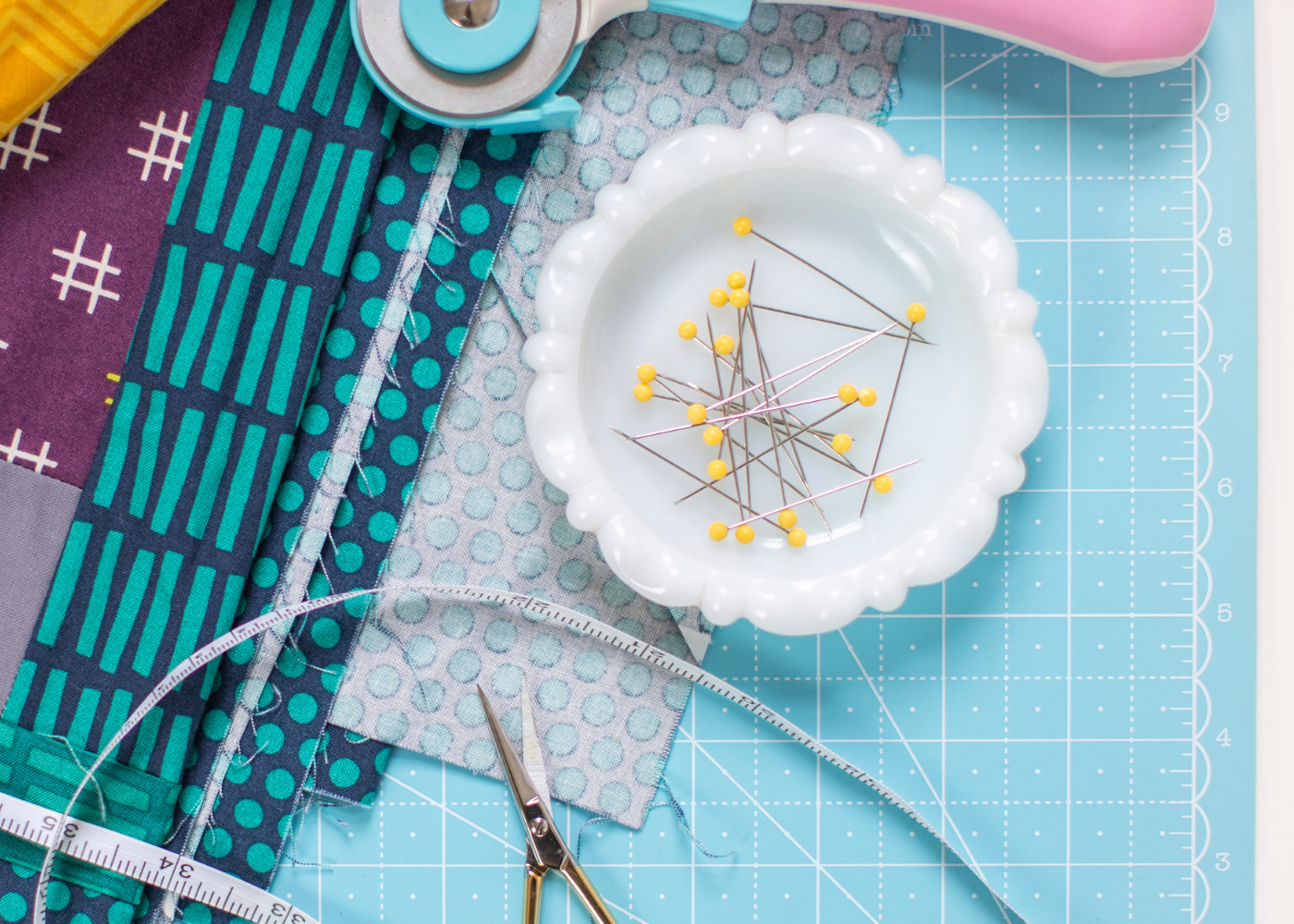 2. Pins
We recommend using glass heads. These provide better visibility and quality when holding seams together while you are stitch or basting layers together for a quilt. Other pin options are ball point silk and extra long sharp pins that will not bend.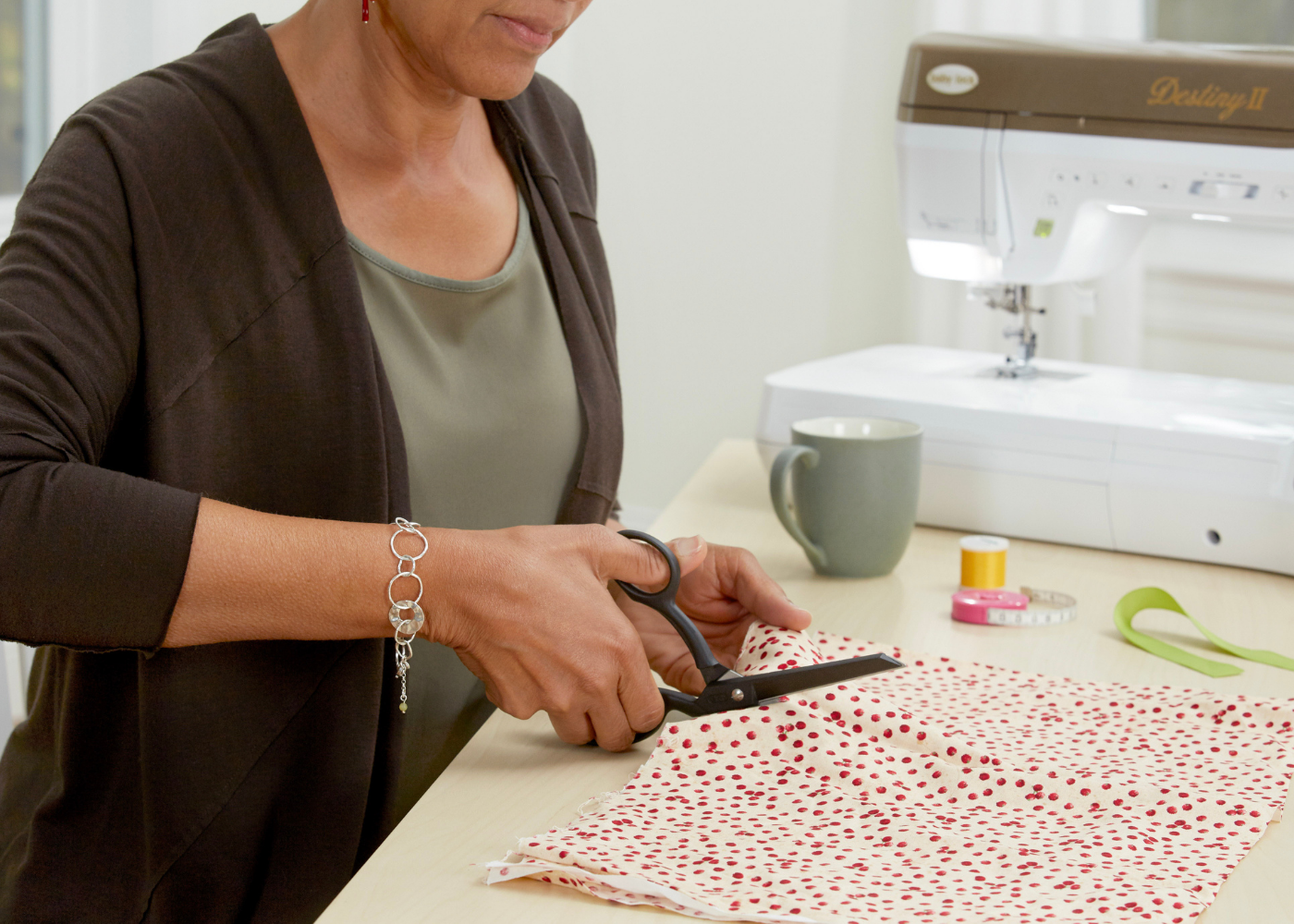 3. Scissors
There are a few different types of scissors you need in your kit. The first is the standard paper cutting scissors. The second is fabric scissors. They are designed to cut through fabric easily and should not be used to cut paper. You may also be interested in a pair of bent handled dressmaker shears - the lower half of the blade lays flat on the cutting surface in addition to the sharpness of the blades. A good pair of pinking shears is a great way to finish the edge of a seam or create a decorative look. Here's a pro-tip: tie a scrap piece to the fabric and dressmaker shears.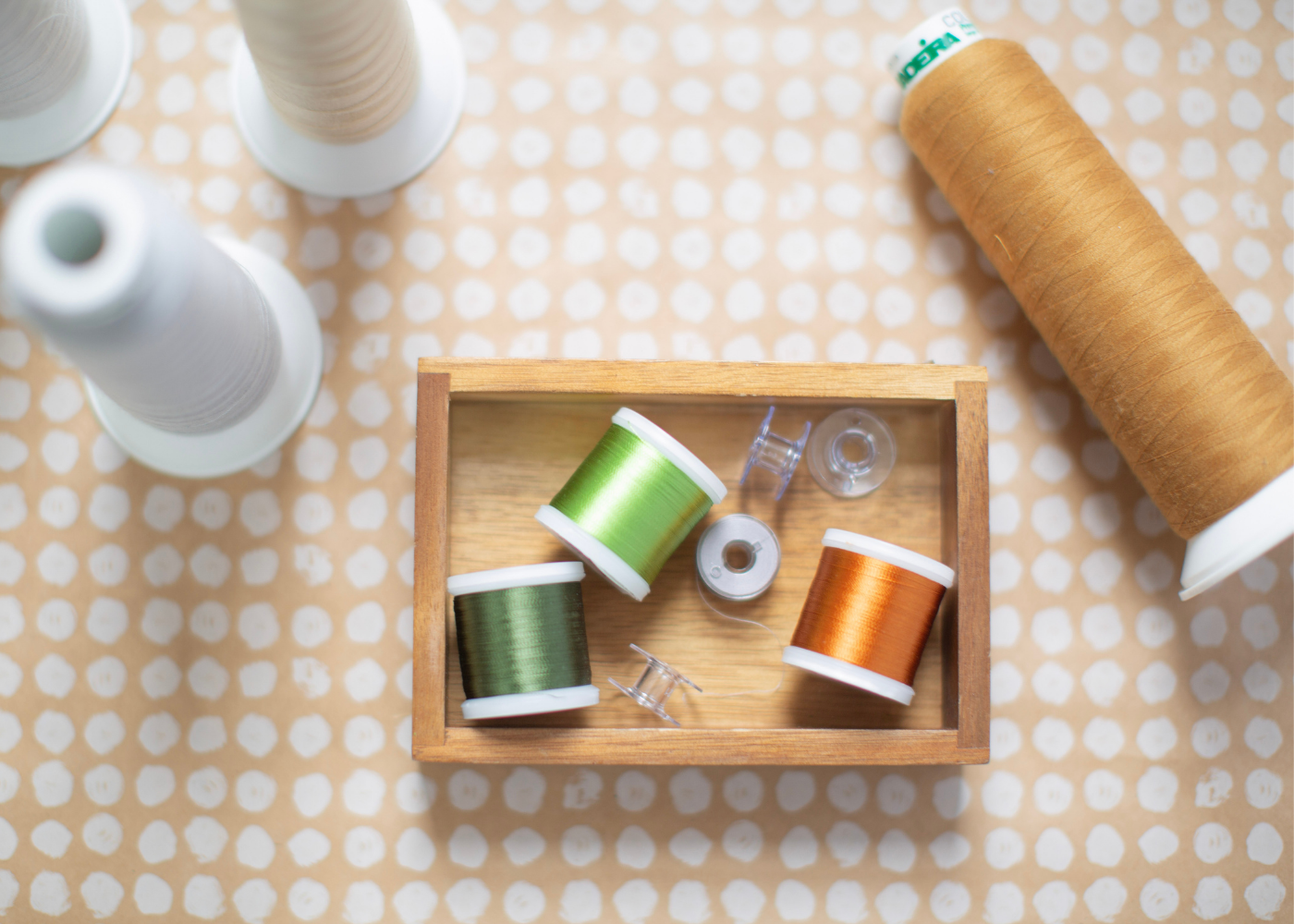 4. Thread
 Just like needles there are various types of thread. Depending on the type of project you are creating you will need a quality thread to keep your project intact to enjoy for years to come. One of the thread brands we recommend is Madeira. They offer a wide variety of thread for quilting embroidery serging and regular sewing. Check out their thread guide here. We recommend having neutral colors like black white brown and grey thread always at the ready. You may also consider selecting colors that blend with your project fabric.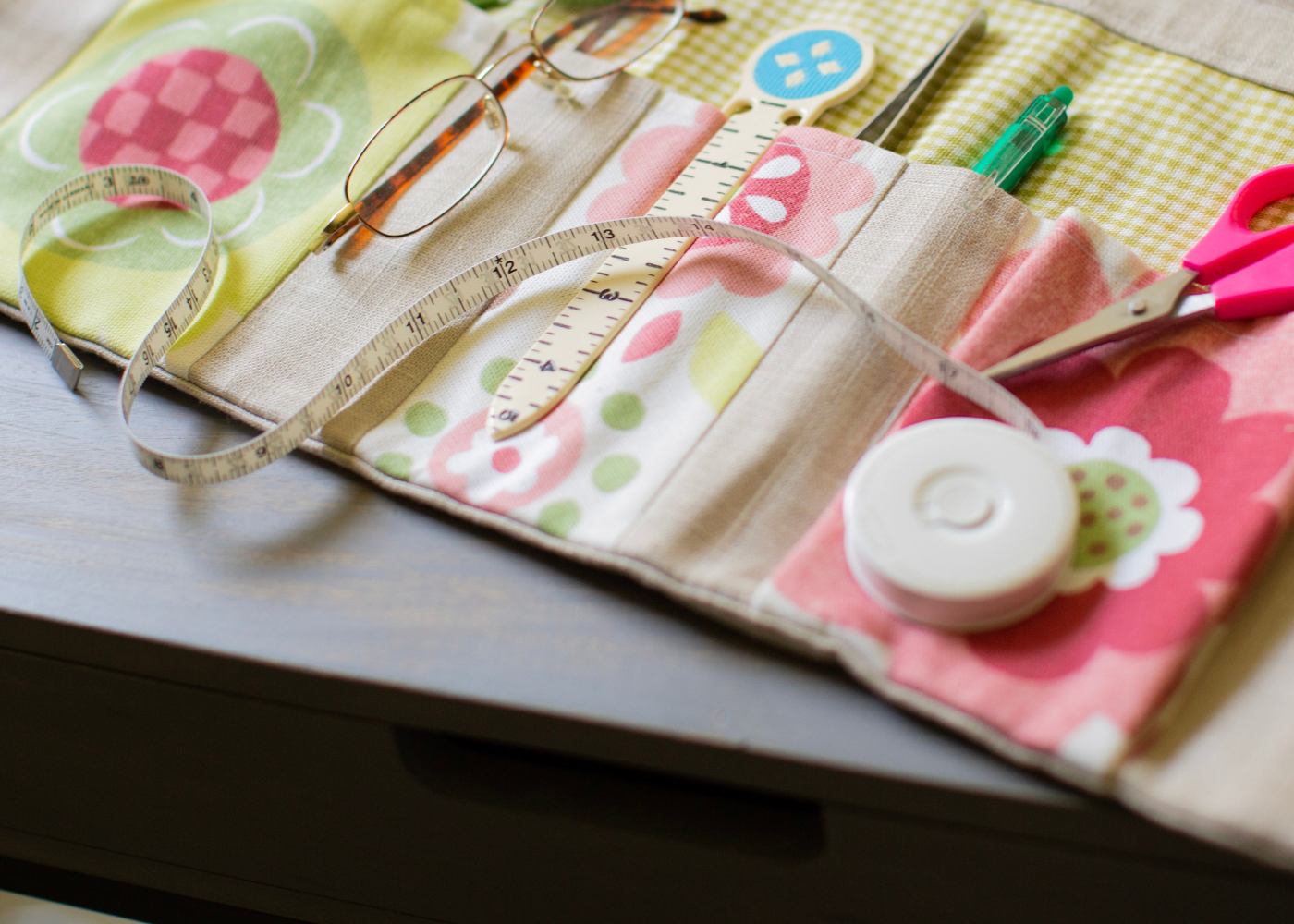 5. Tape Measure
Their primary use is for taking body measurements. However this flexible tool can also be used for measuring fabric positioning paper patterns checking hem depths and drafting patterns.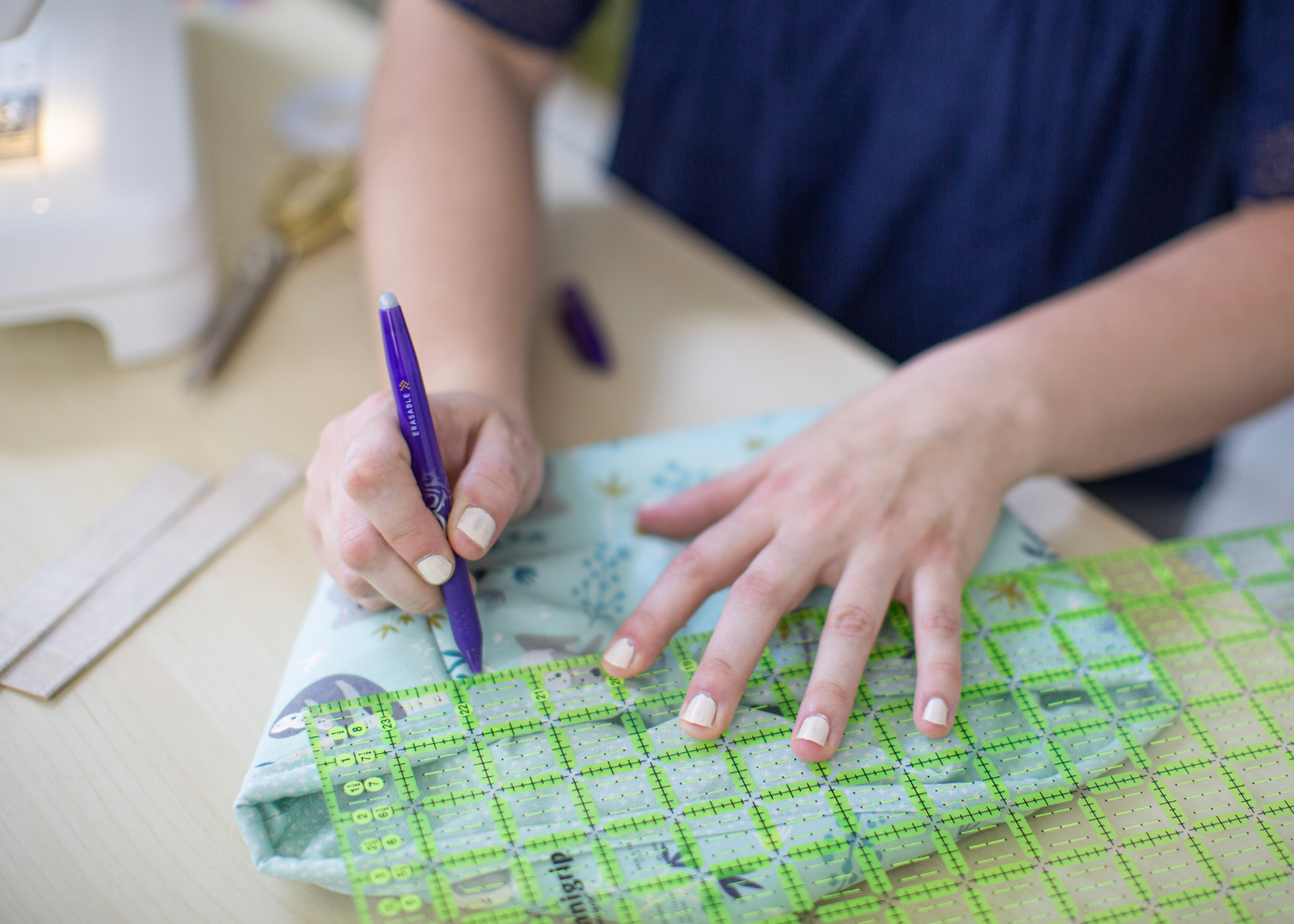 6. Marking Tools
There are various marking tools available depending on what project you are creating. We recommend tailors chalk fabric marking pen or chalk marker. Tailors chalk is ideal for marking dart lines and can easily be brushed off or pressed away from the fabric. You can also use fabric marking pens. Their marks can be removed by heat by iron or by water.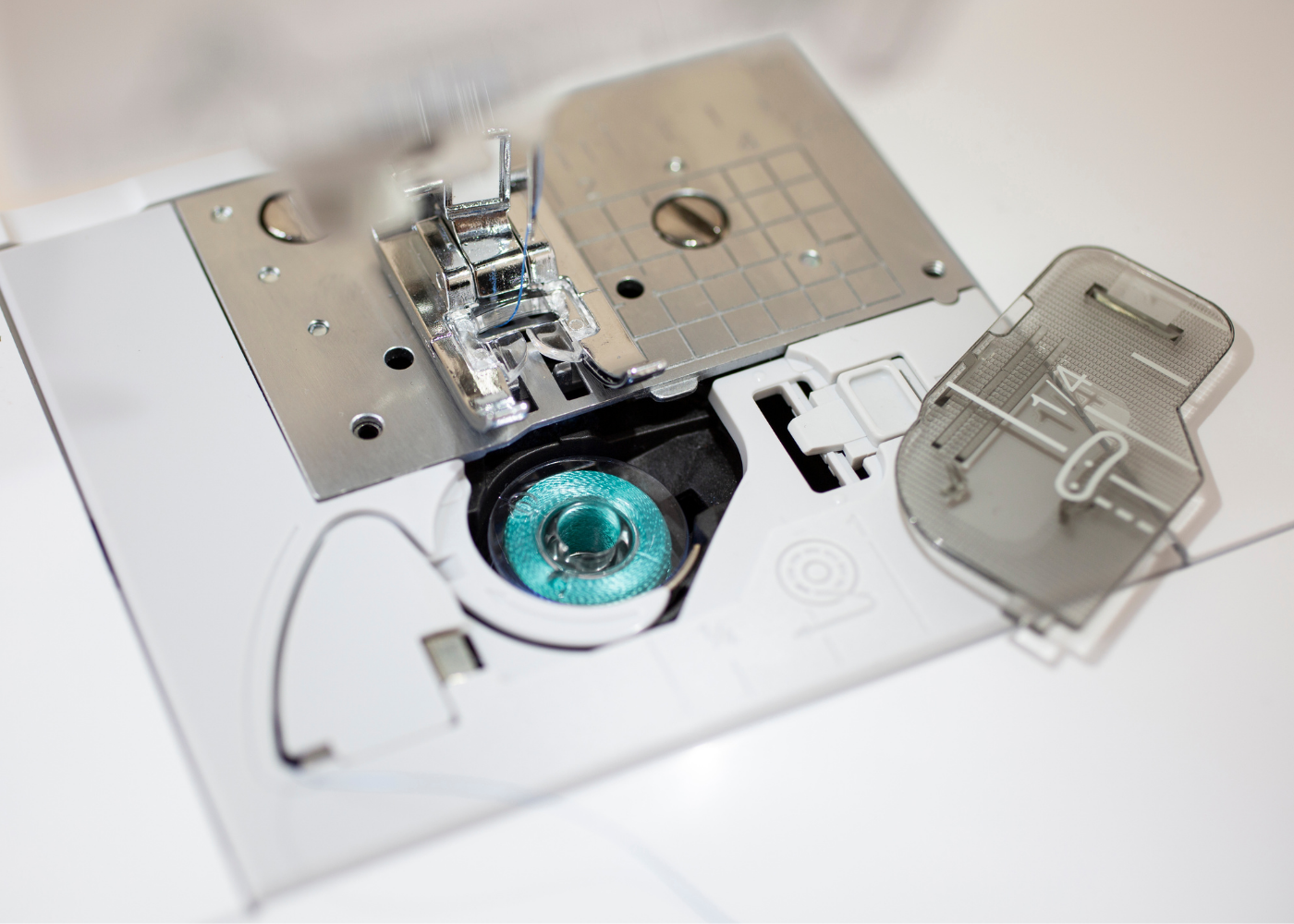 7. Bobbins
While your machine comes with bobbins it is always a good idea to have a few empty ones to spare. Make sure to select the right Baby Lock bobbins that fit your machine. Most Baby Lock machine models take Class 15 bobbins. Check your machine manual for additional details on the correct size. Want to learn more about bobbins and the answers to commonly asked questions? Check out this blog post by Baby Lock Ambassador Marie Segares here.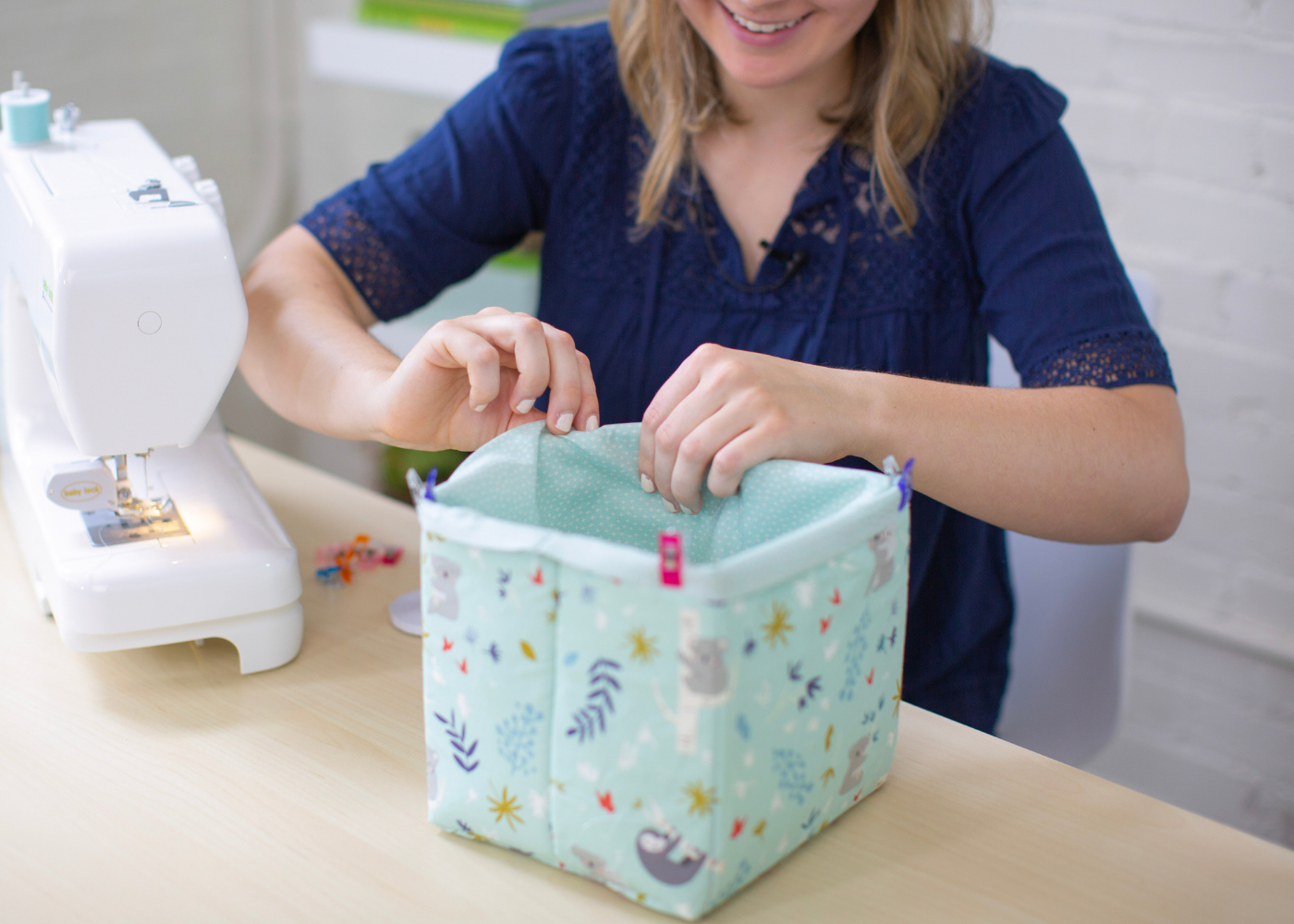 8. Binder Clips
Unlike pins binder clips are ideal for securing fabric layers. They come in several sizes (small medium and large) and are ideal for securing fabric layers. They also are great fabrics like leather and cork where you don't want to damage the material with pin marks.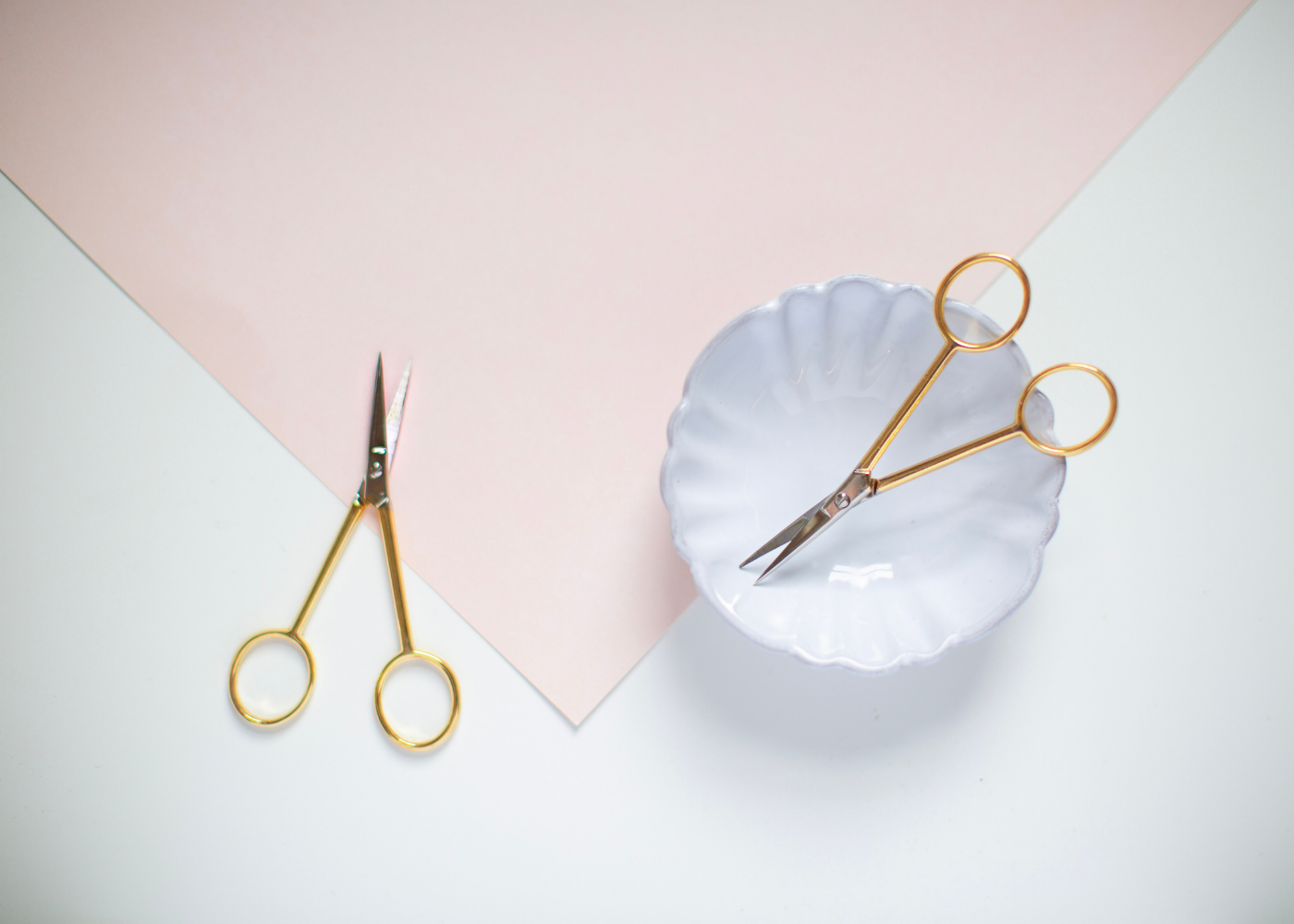 9. Thread Snips
Even though most machines are equipped with thread cutters it is always handy to have a pair next to your sewing machine to remove stray threads.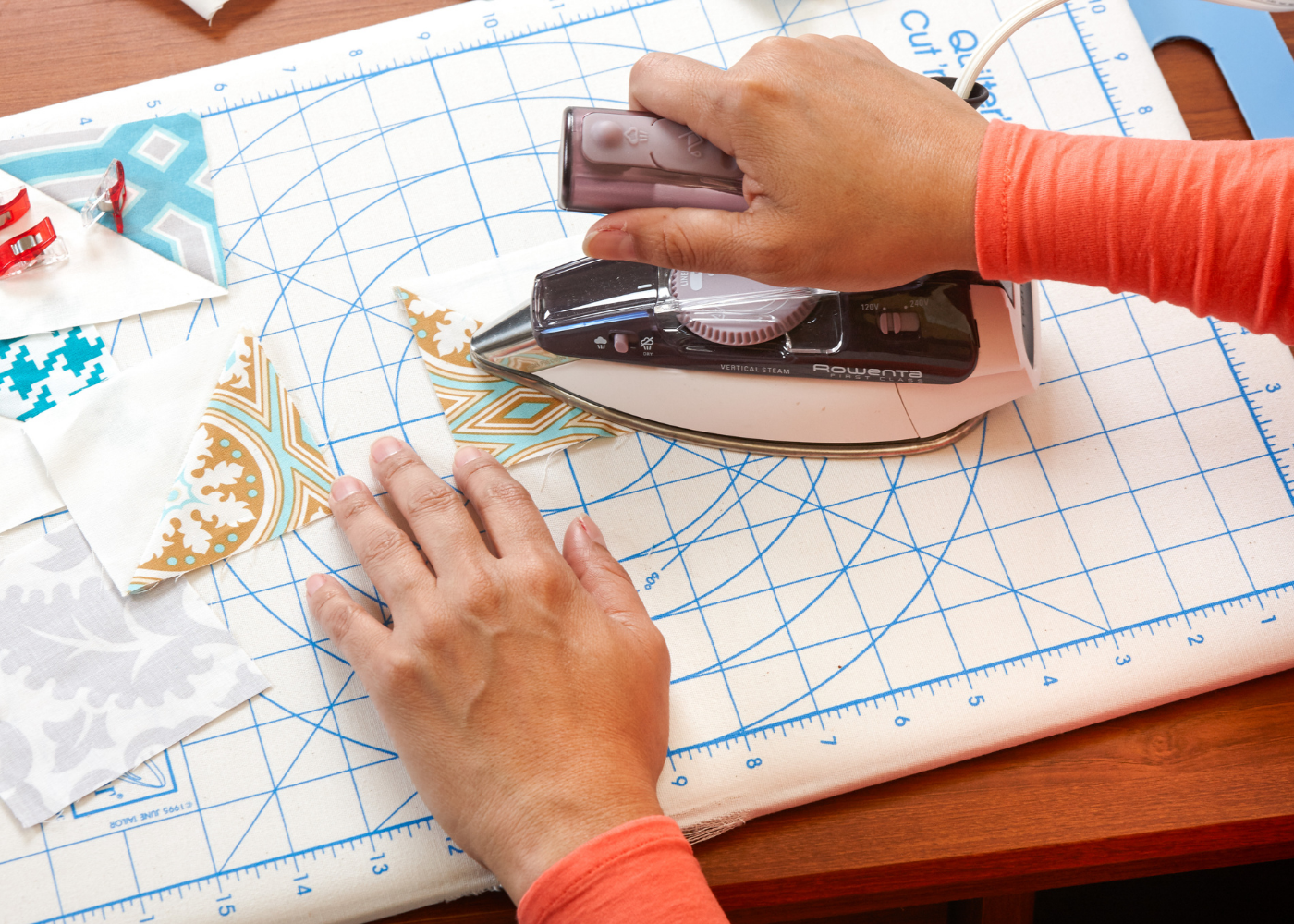 10. Iron
Our in-house experts always say pressing makes all the difference. A good press provides a clean and crisp appearance to your finished project. Depending on the project you may want to press as you go. Choose from a steam iron auto lower/lift mini gravity feed and steam station. Finding an iron to match your needs will make pressing easy. Make sure also to have an ironing board or pressing mat available.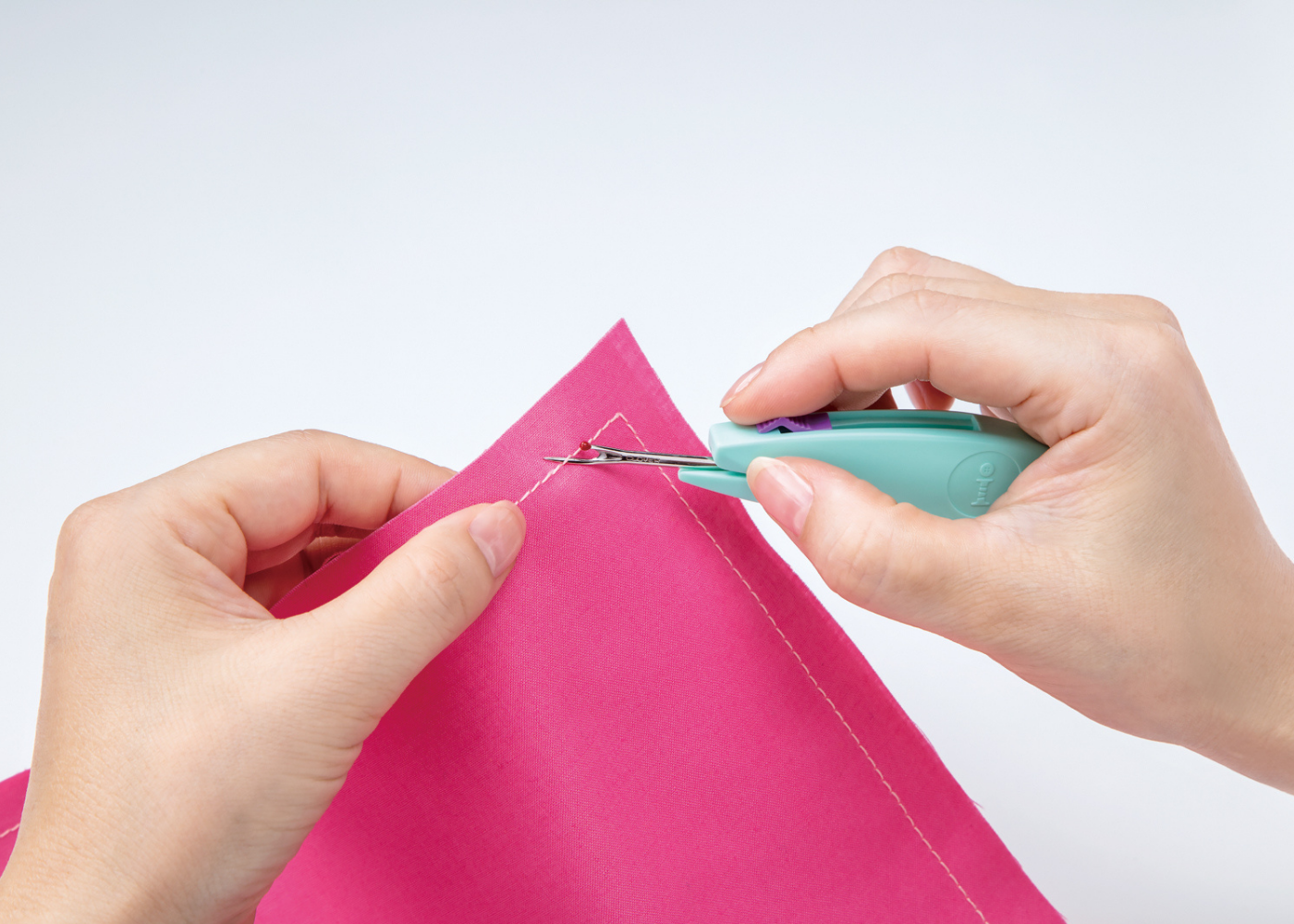 11. Seam Ripper
Mistakes happen and often not when we least expect them to. It is a good idea to have a seam ripper handy if you need to rip out a few stitches or a row of stitches. While your machine comes with a seam ripper there are many on the market that fit every need so make sure to search for "seam ripper" to view all the options available.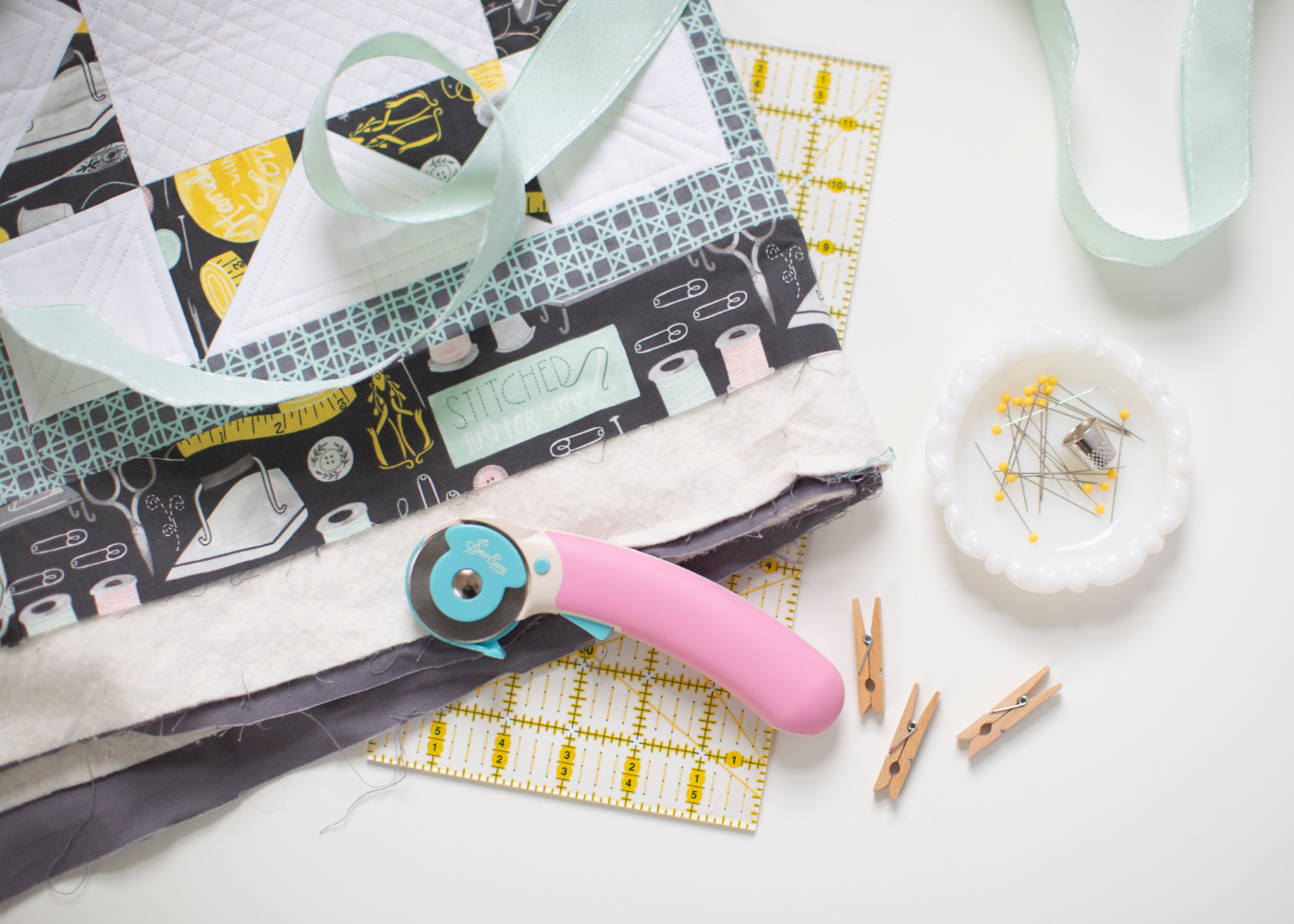 12. Pincushion
Since pins are small and sharp objects you will need a designated spot to place them when you need to use them. You can use a common tomato pincushion magnetic pin dish or a wrist pin cushion.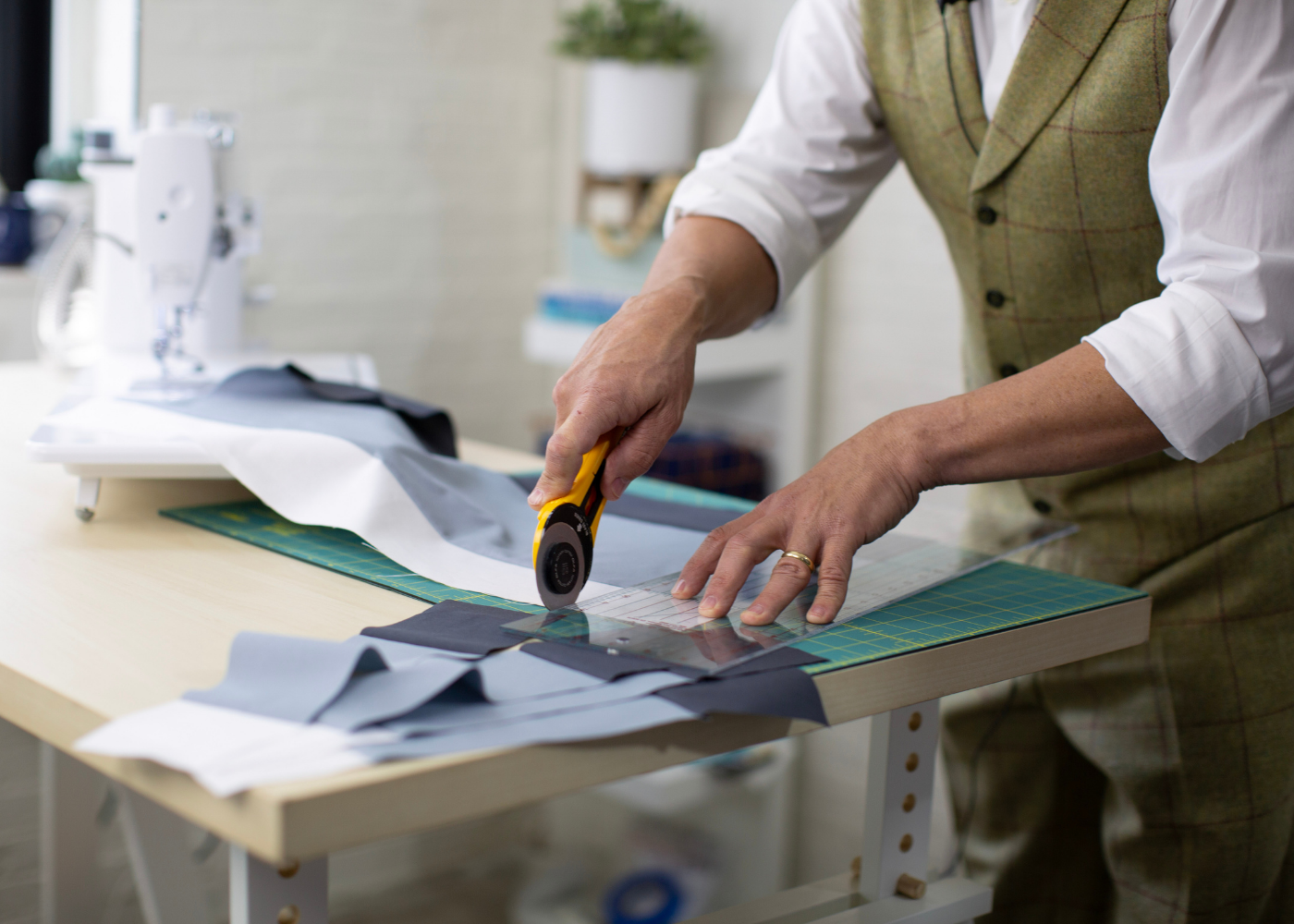 13. Rotary Cutter
One last handy tool you should have in your sewing tool kit is a rotary cutter. Primarily used by quilters to cut fabric this handy tool is great for cutting straight lines around curves and shapes. Available in several sizes make sure to select the one that is right for the project you are working on. You will also need a cutting mat to protect the table from the sharp cutter's blade. An optional tool to help achieve the perfect cut line is a ruler designed to be used with a rotary cutter. Typically this ruler is 1/8" thick and the recommended size is 3" x 12" or 6" x 24".
One more additional tool you may be interested in is books. A good book on sewing is always handy to have for any level of sewer. Start with one and add to your collection. These make great references and inspirational material.
If your machine comes with embroidery we also recommend purchasing stabilizer. The three most common types of stabilizer are: cut away tearaway and wash away. Baby Lock offers a full range of stabilizer including a trial pack. Check out this Beginner's Guide to Embroidery Stabilizer by Baby Lock Ambassador Bev McCullough.
When selecting the best sewing tool for your project's needs and budget there is one thing to consider: quality. When you invest in quality tools it will not only eliminate frustration but will save you time and money in the long run. Select tools that you will get the most out of it but don't shortcut on the ones that will help you best create a project or execute a particular technique. Sewing tools enhance the overall sewing experience.
Are you interested in purchasing a pre-made sewing toolkit? You can find three great options: Genuine Sewing Kit Genuine Quilting Kit and Genuine Serging Kit at your local Baby Lock retailer. Each kit is packed with the sewing essentials to get you started.
Lastly we recommend visiting your local Baby Lock retailer to purchase your sewing tools. They offer a wide range of sewing tools and can point you in the right direction for selecting the best tools for the job. Be sure to ask your sewing friends what tools they use regularly! They most likely have tried a few different types and have a preference. 
Find Your Local Retailer