Meet Donna Robinson
Donna grew up and still resides in Canada. As the only daughter in a home full of three brothers. Donna's mother owned a sewing machine and would mend and make garments for herself Donna and her sons; and Donna was eager to learn to sew too! But at 5 years old mom wasn't too sure about letting Donna use the precious sewing machine so after Donna relentlessly begged to make clothes for her doll her mom cut out a pattern for Donna and let her sew an outfit by hand for her baby doll. This first project increased her passion to learn even more and even though the outfit turned out to fit her Barbie Doll not her baby doll the coat and dress she had created by hand using scraps were so impressive it was evident that Donna was a natural! That was enough to convince mom that sewing was serious business for her little girl – and the sewing machine was unleashed!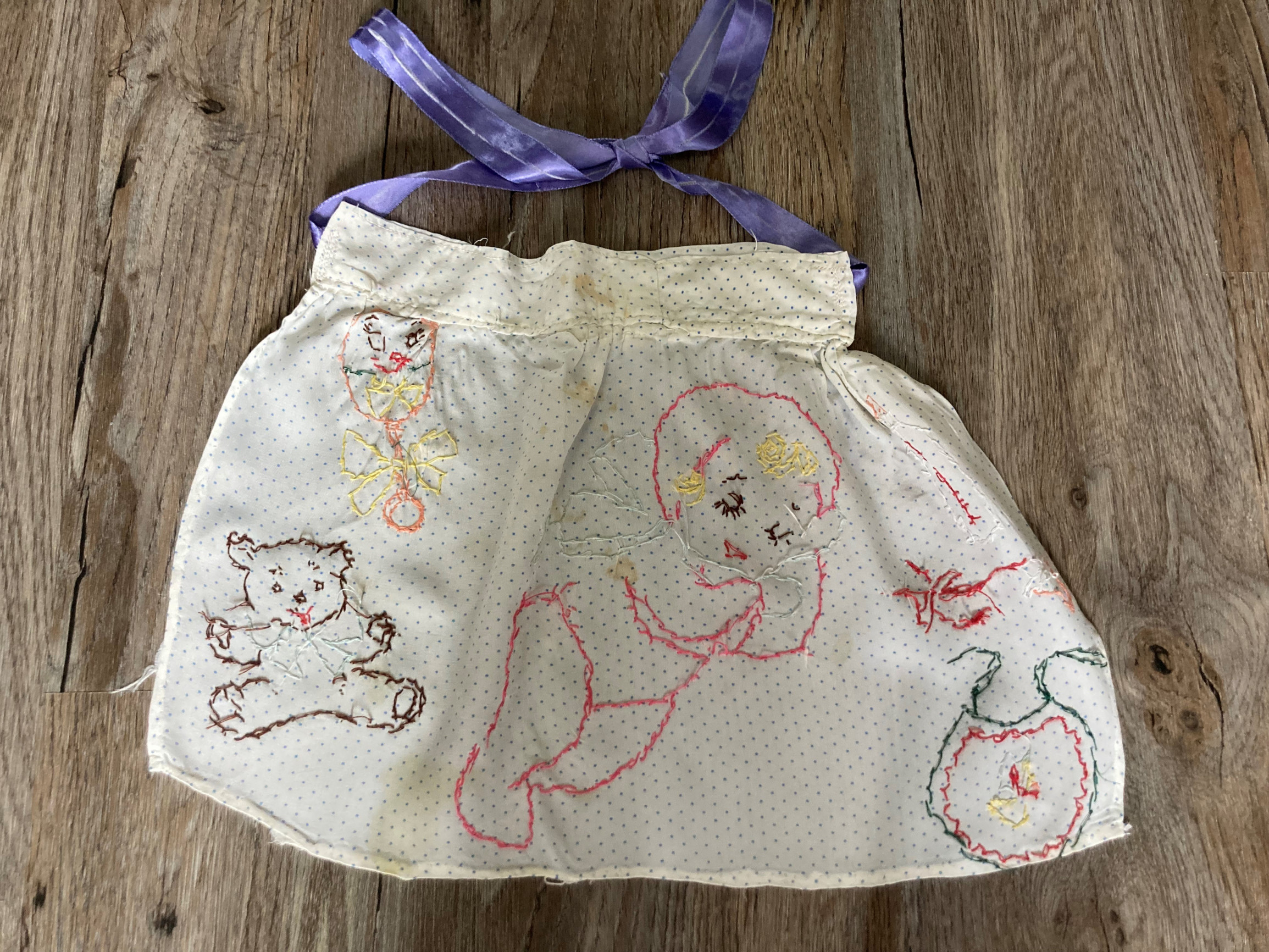 At the age of seven Donna used mom's machine to sew a self-designed apron and then traced pictures out of her coloring book onto tracing paper pinned them to the apron and embroidered them by hand onto the apron. This masterpiece was presented to her mom for Mother's Day and we can only imagine the joy and pride her mother felt when she opened it. The fact that the apron is still in perfect condition in Donna's sewing room is the true testament.
Flash forward to 16-year-old Donna. Too young to enroll in a night-school sewing coarse Donna and her mom enrolled together and she continued to perfect her craft advancing her skills and even producing a winter coat! Her creativity and talent caught the attention of others and she began to sew for friends family and admirers of her work – she made a wedding dress at the age of sixteen!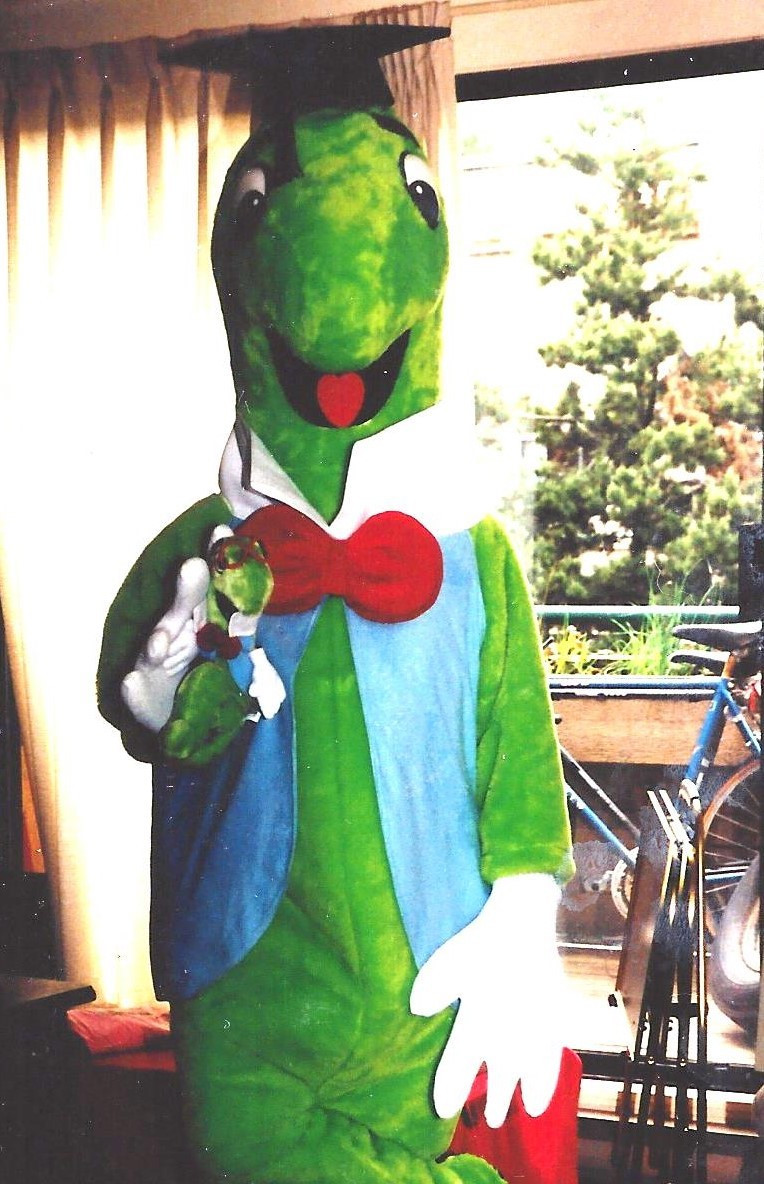 At twenty-one Donna studied fashion design for two years. She discovered that she truly loved designing and could bring to life other peoples' visions just by looking at a picture to create their dreams. Following her passion Donna started her own sewing business making curtains garments and sewing and designing dresses for wedding parties. She discovered and perfected the important art of interpreting the vision of her clients - listening and learning so that she could flawlessly create and bring to life their ideas. While running her business she simultaneously worked for several retailers and even taught classes for them. Her passion for sewing had turned into a career and she thrived!
In the late 80's about 10 years into running her business she happened to drop off some of her business cards at a fabric store and was soon contacted by two companies one that created mascots for businesses schools etc. and she began to work for them. The first costume she ever created was a caterpillar for a library mascot. From a picture she worked to draft a pattern construct the caterpillar and soon Wormsworth was born!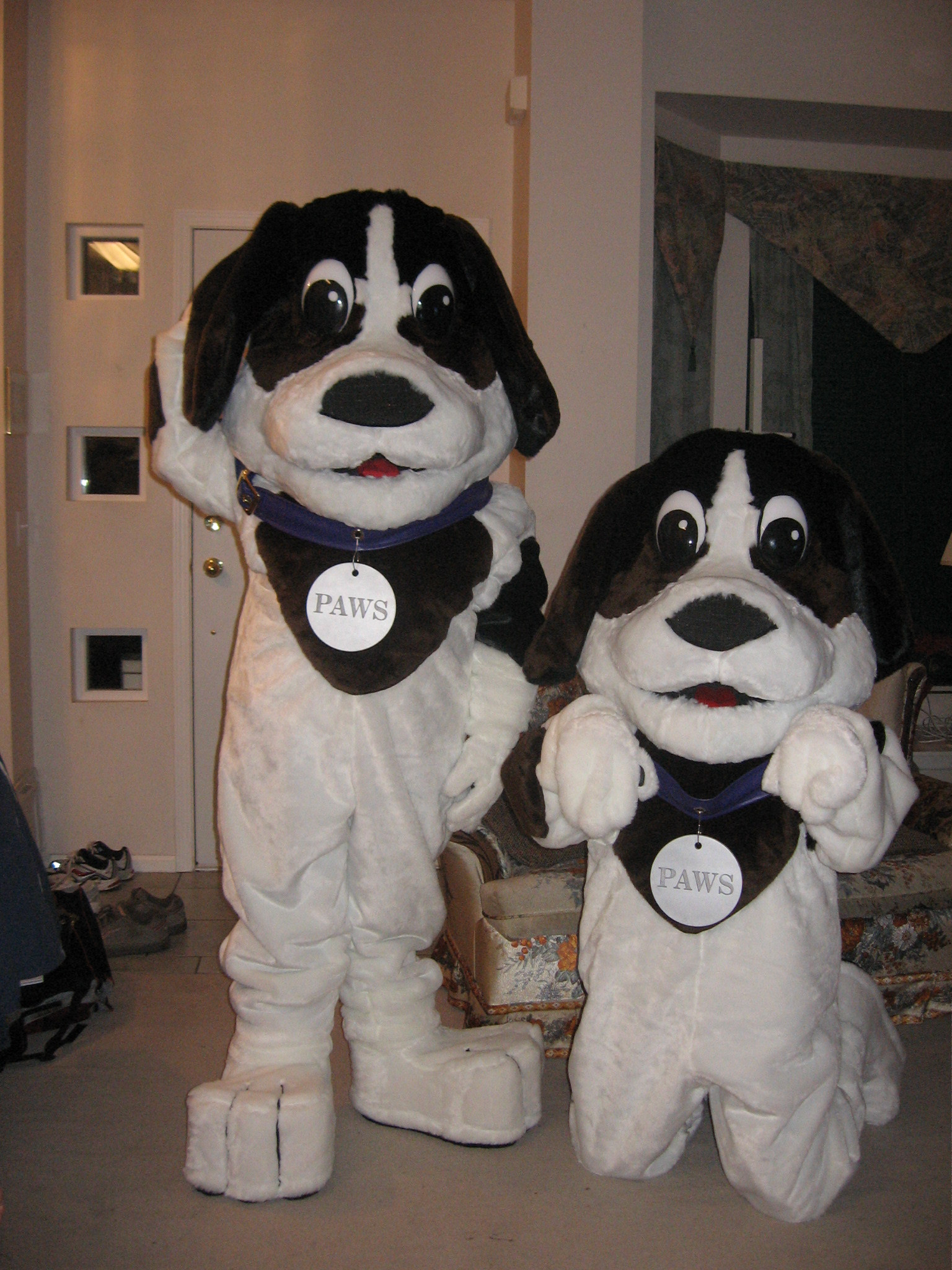 In 2001 Donna actually purchased the mascot company! She created mascots for so many different types of clients. She created several for Ikea including a parrot mascot a hot dog mascot and for their Sultan mattress brand a sultan mascot. High schools and the junior hockey league kept her very busy as well. Again her ability to listen and visualize a client's needs served her well. Donna loved that every project came with exciting and new challenges. New materials new products to shape and construct and making sure the person inside the mascot could see and wasn't weighed down by the costume. Each costume had approximately a 6-8-week lead time which we found a remarkably short time for concept to creation.
After about 35-plus years creating these mythological creatures Donna sold her business in 2016. She now focuses on fun! Sewing for family and friends (she taught all her children to sew) creating baby gifts and a special quilt for her deep-sea diving brother. Her free time allowed her to further delve into her love of embroidery and she even weaves her own fabric as a hobby. She has always followed fashion designers such as Donna Karan Calvin Klein and Chanel. She takes her inspiration from these fashion houses as well as getting color and color combination inspiration form artwork.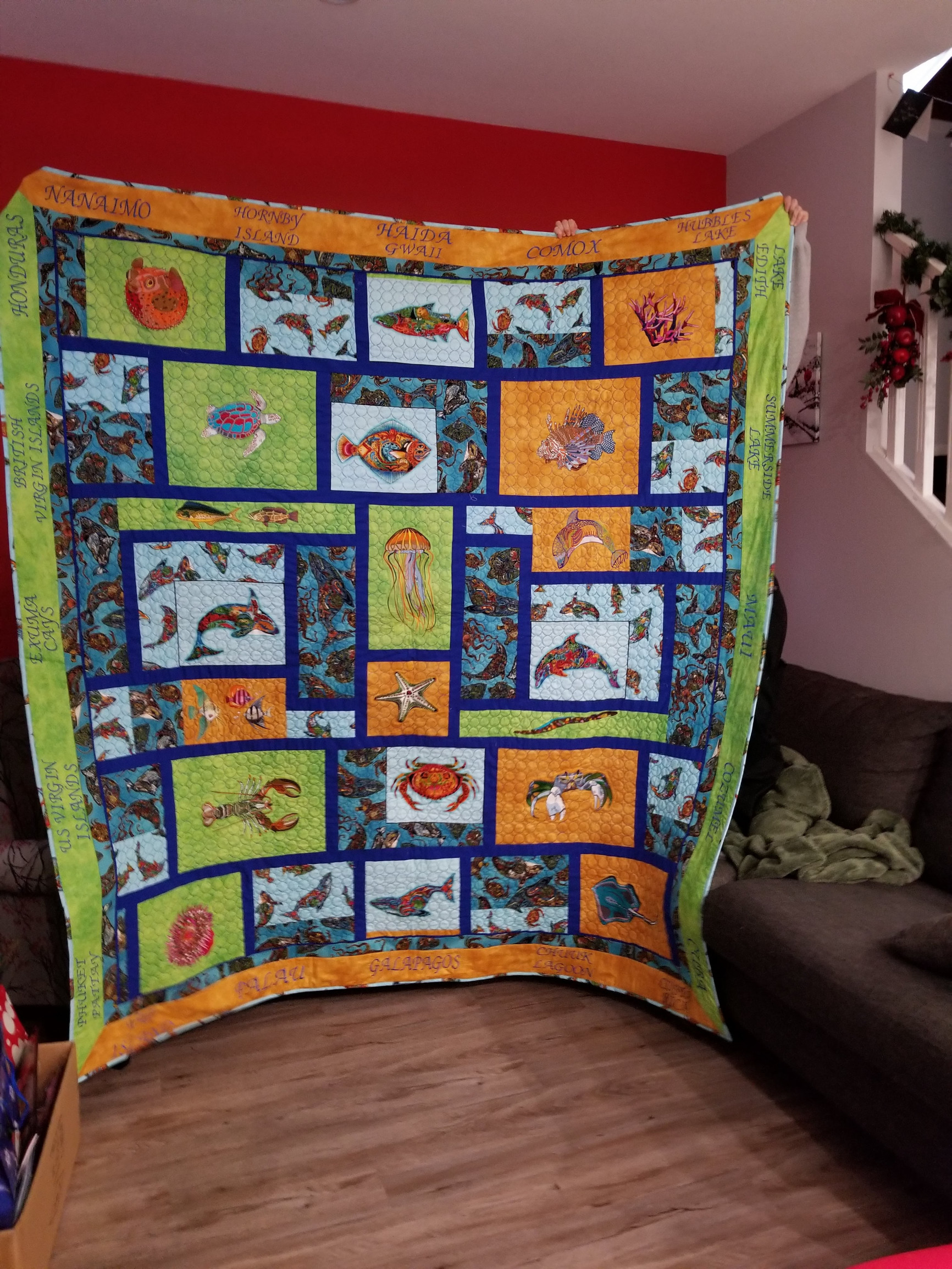 With all this skill and knowledge we wanted to get some advice from Donna. We asked her what advise she had for someone who was just learning to sew. Her response was "don't aim for perfection". She told us that she views sewing as an adventure and believes you should learn from your mistakes and make it better each time. We also wanted to know what she would advise someone who wanted to make sewing into a full-time career. She simply replied "let it happen!". She wisely stated that one thing leads to another and that is how a person will grow. She restated that you should not be too critical of yourself but if you know something is not right you need to fix it! She told us that with success comes challenges including paperwork learning rules and regulations and a lot of long hours. She also found challenges in sourcing material making sure she purchased the correct quantities of material and finding very specific colors for her mascot clients.
Donna has come a long way from hand stitching her baby doll dress to becoming a successful businesswoman teacher and inspiration. Of course our favorite thing that Donna does is working as a sales representative for Baby Lock. We are so honored to have such a talented sewist working for our brand! When we asked Donna what her first Baby Lock machine was she told us it was the Esante sewing machine and also the Eclipse serger you can see she has loved Baby Lock for a long time. Her passion for sewing is unmistakable but besides sewing skills she told us that sewing also gives a person a sense of accomplishment confidence and instills self-pride. At Baby Lock we are certainly proud to have Donna Robinson on our team.