Baby Lock Ambassador Sarah Hearts never ceases to amaze us by creating stylish garments we actually want to wear! This pattern is a bit time-consuming but beginner and intermediate sewists can handle it if they have patience.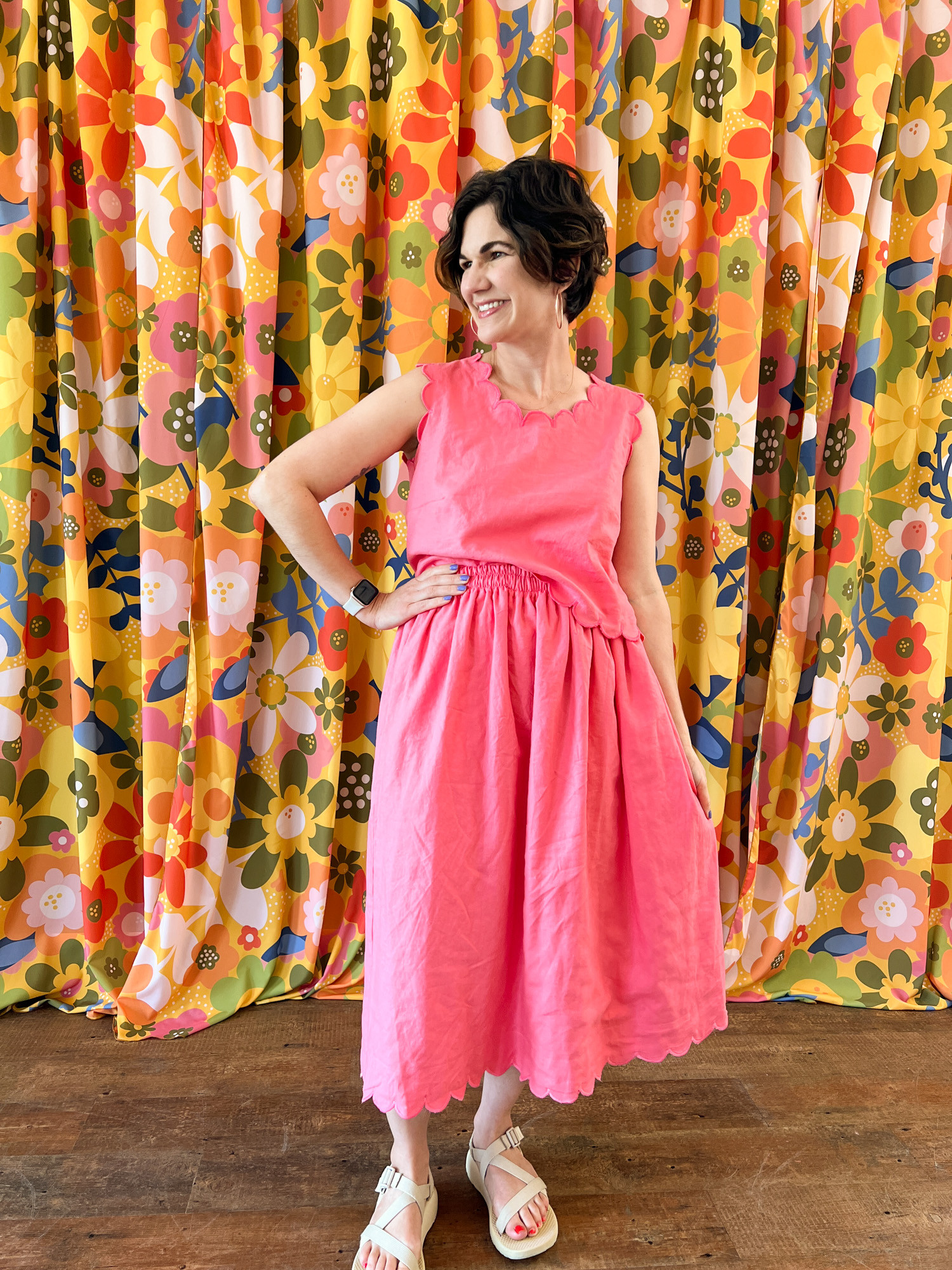 If you've been following me for a while you know I'm a big fan of scallops. I put them on placemats earrings Christmas ornaments and even my sewing labels.
It's probably no surprise that I would eventually find a way to add them to my clothing too. I'm happy to share that I finally did and I just love the way it came out. Today I'm sharing how you can add a scallop edge to any garment.
You can follow this tutorial to sew a scallop hem on skirts tops or dresses. It would also make a cute detail on a tote bag or cloth napkins. Keep reading for the full tutorial and go ahead and scallop all the things!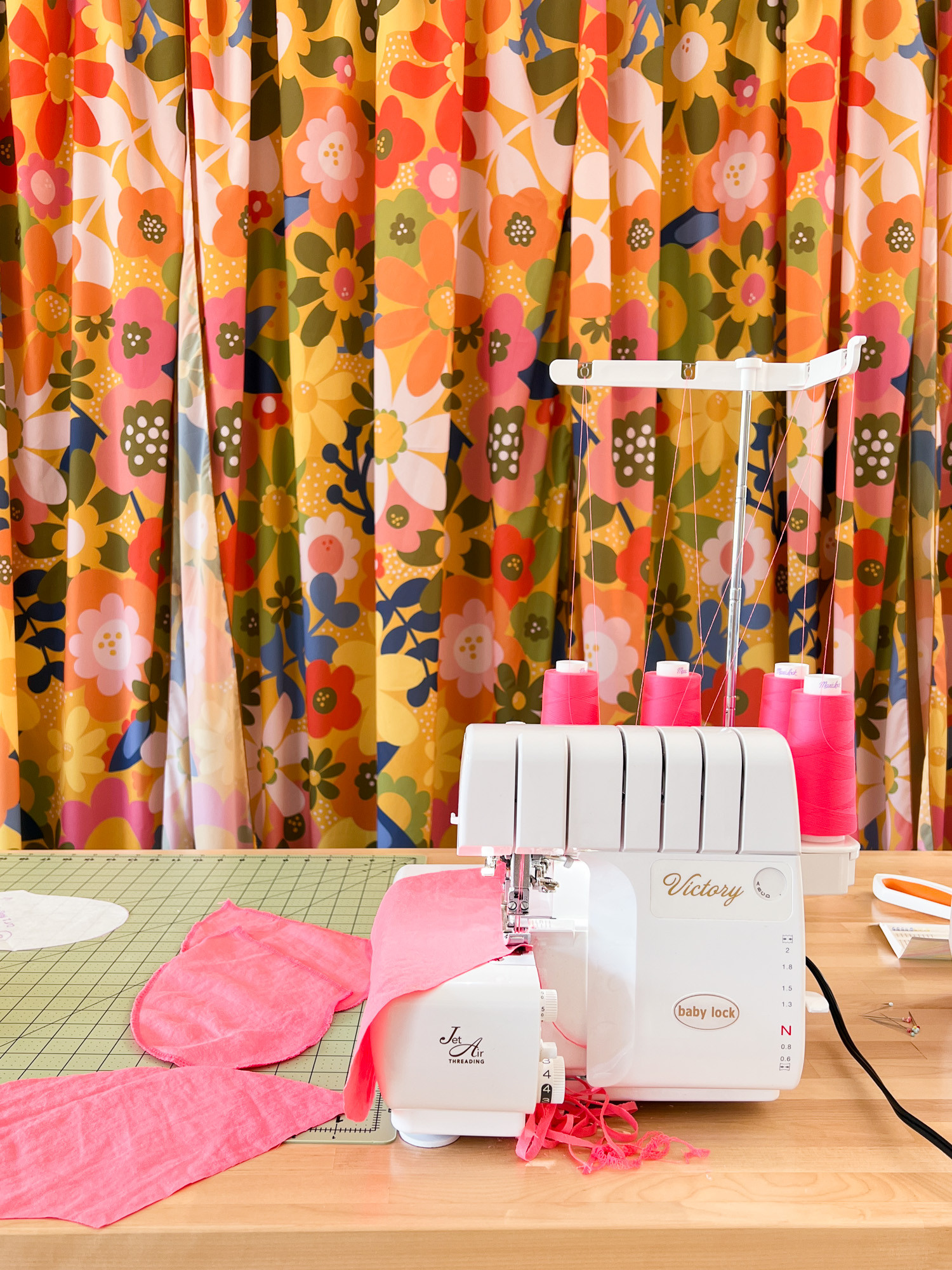 Cut 2 of each outer fabric pattern piece.
You will need double up your fabric for this project as I found that 2 layers of fabric especially on lightweight fabrics results in cleaner more professional looking scallops. After cutting each outer fabric piece 2x sew 2 layers of each pattern piece together using a serger or a basting stitch on your machine. The two layers will now be treated as one piece and you will construct the garment as you normally would according to the pattern directions. For your first go at it I would recommend adding the scallops to a straight hem like the bottom of a shirt or a skirt. Once you get the hang of it try it on a neckline or armhole. If adding the scallops to a neckline or armhole sew them flat prior to constructing the garment.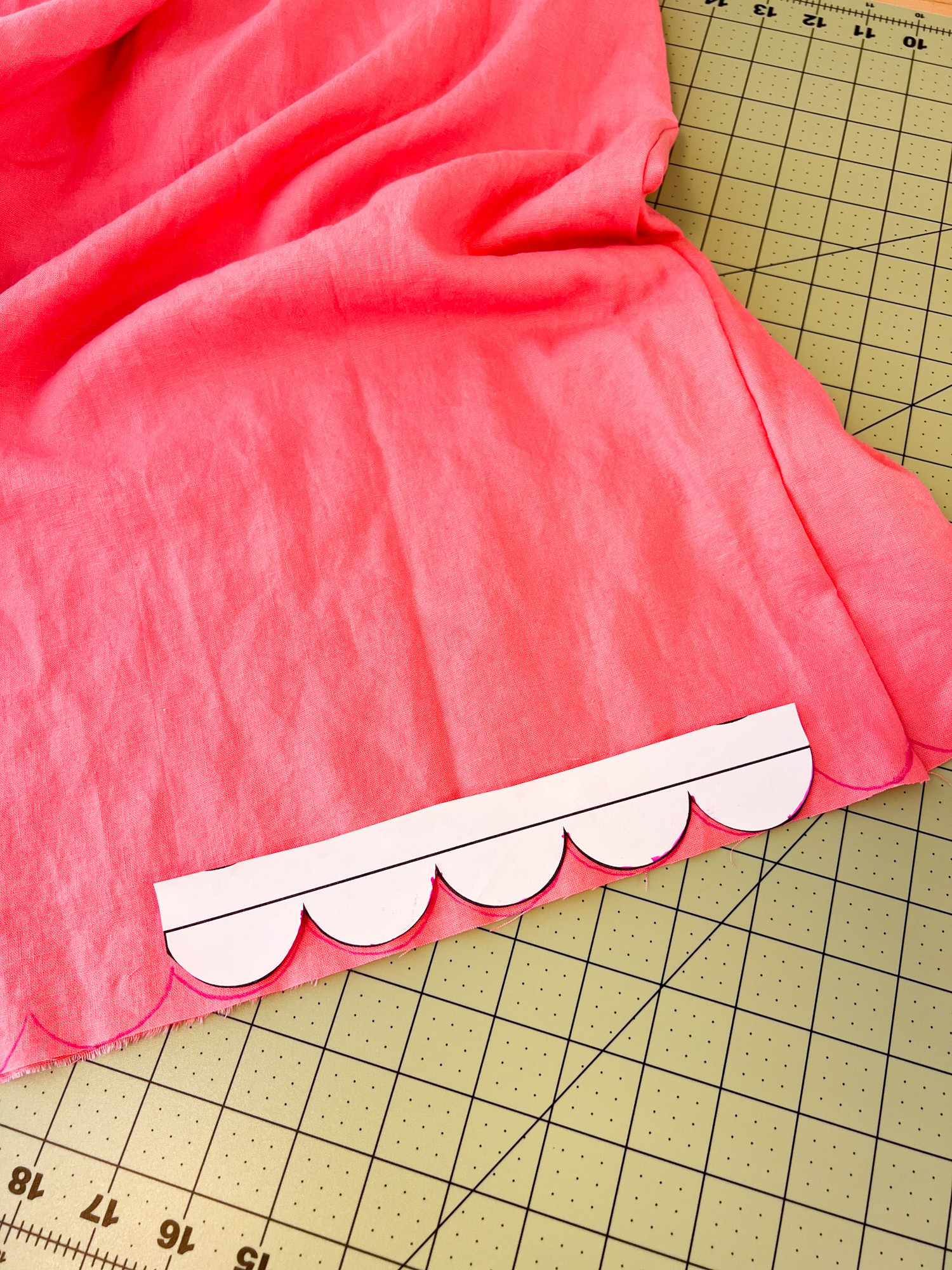 Use the template to draw the scallops
Download and print the free printable scallop template. Cut out the scallops and place the paper template just inside the edge (about 1/8" - 1/4" from the edge). Use a washable marker to trace the scallop design onto the right side of the fabric. Start the pattern at the center front and work outwards as you can adjust it slightly when you join the pattern on the back. If the scallops don't repeat perfectly just freehand it to make it work. A slight change in scale is no big deal!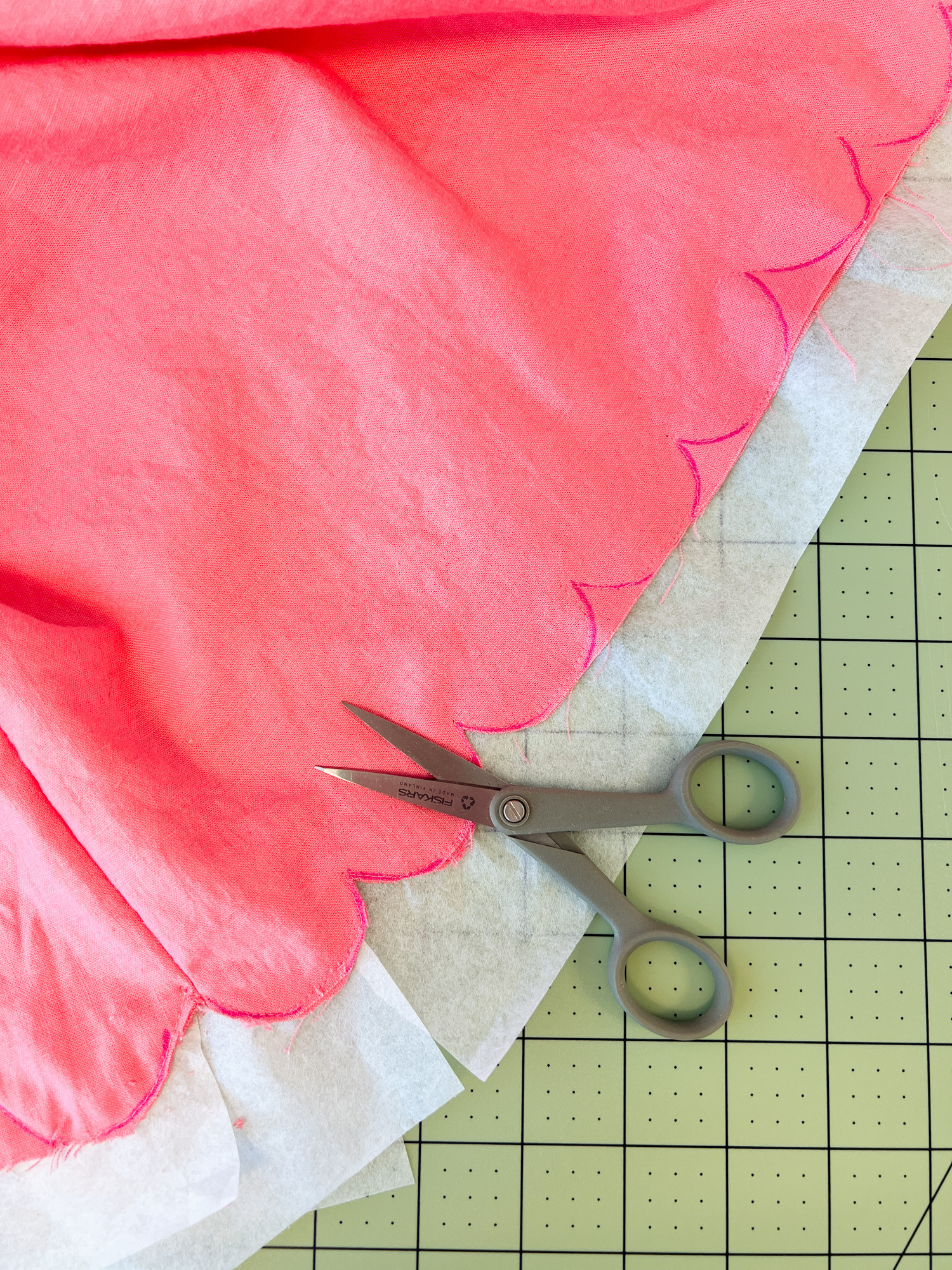 Stitch along scallops with stabilizer.
Place the Tear-Away Firm Stabilizer underneath the fabric with the right side of the fabric facing up. Use a straight stitch with the length set to 2.0 to sew along the drawn scallops. Pivot along each curve and where each scallop connections.
...Then trim fabric close to stitches!
Use detail scissors to carefully trim the fabric along the scalloped stitch line keeping the stabilizer intact.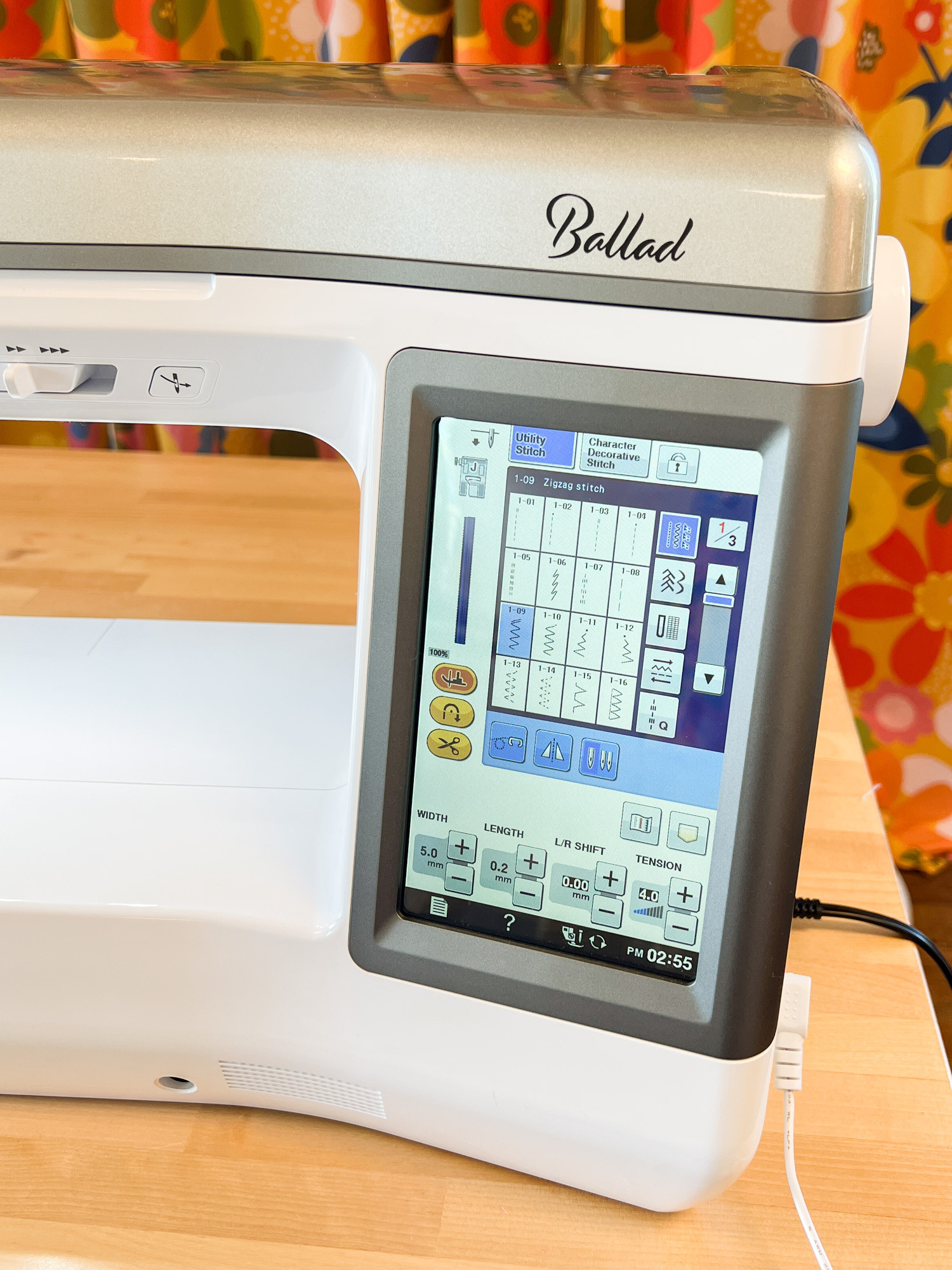 Sew the satin stitch.
Use a zig zag stitch with the stitch width 5.0 and the stitch length .2 to sew a satin-like embroidery stitch along each curve. Always pivot along each curve with the needle down on the outside or top edge of each curve as this ensures there aren't any gaps in the stitches.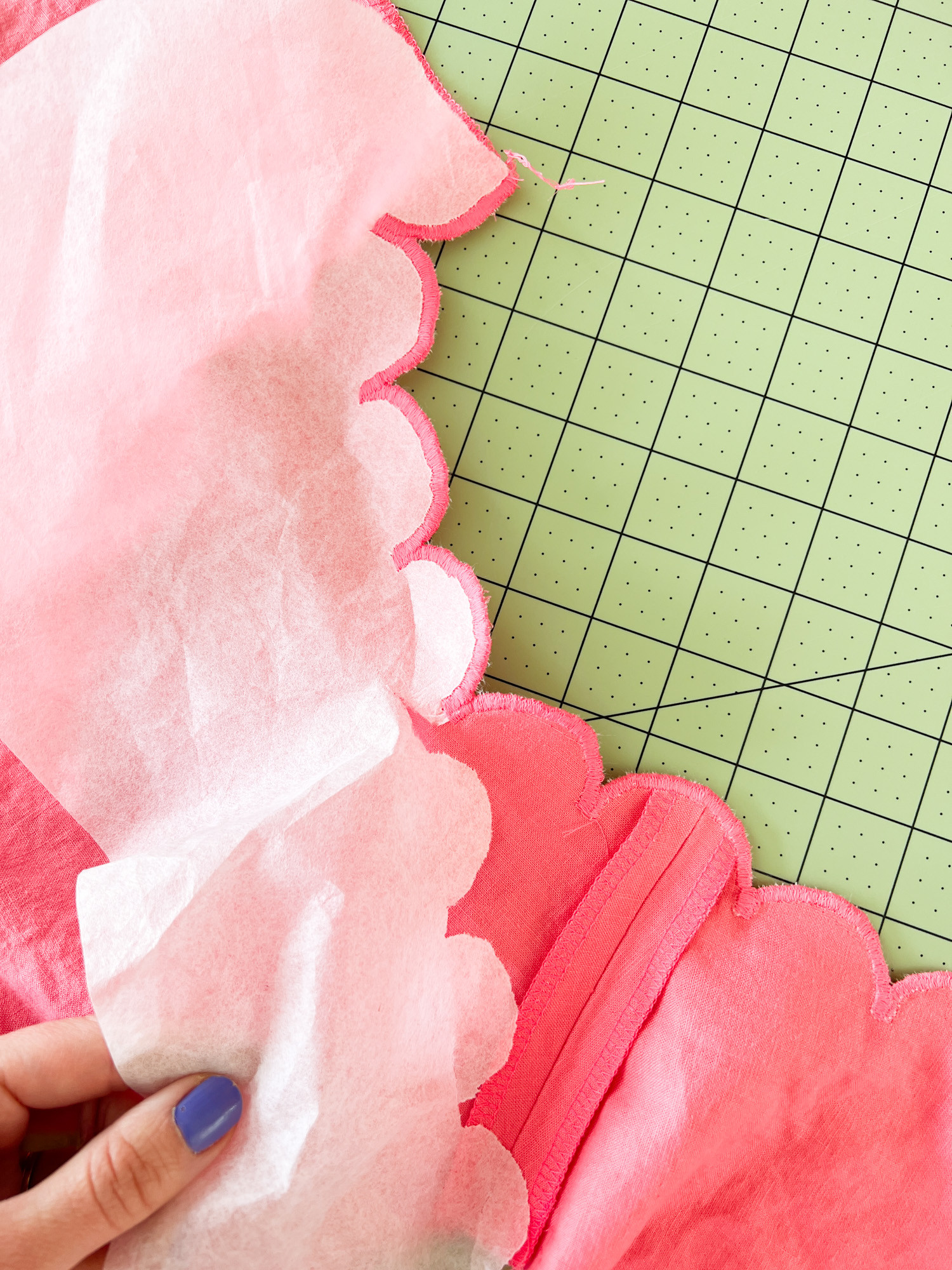 Tear away the stabilizer.
Once you have completed the hem carefully tear away the stabilizer from both the front and back of the garment. Trim threads as needed and your project is done!
I recommend hand washing or machine washing the garment on a delicate cycle and hanging it to dry to keep the scallops looking pretty.
This project is definitely a labor of love as it's definitely a slow sew. It took about 1 hour for each hemmed section (about 4+ hours on the top alone) but I'm so satisfied with the results. It's a fun way to hack your favorite tried and true pattern for a new look.
What project will you customize with a scallop edge? Tag Sarah Hearts and Baby Lock when you finish your scalloped project. Get more content from Sarah here.