Karen Parker
Karen started sewing in the first grade after her grandmother gave her a fruitcake tin to hold her sewing supplies. "I've sewn all these years because it is a part of me just like my hand or my leg, and what would I do without one of those," she said. "My commitment to my relationship with sewing guided me to earn my Bachelor's Degree in Clothing and Textiles. I love it because everyone can do it! There are no age limits, only limits of the imagination!" She's carried that passion for sewing into her role as a Baby Lock educator. She said the people she meets and spends time with is what she considers the best part of her role. "It is a wonderful feeling of being connected to a larger community of creators. We all are learning, all the time," she said. "Actually, I may end up learning more than my students in any given class. There is always something new, a different approach and always various points of view!" Karen said that every group of students she works with reminds her that there are different learning styles and a variety of different reasons why a person decides to join a class. "It's challenging, and sometimes humbling, to recognize and attempt to address various learning styles within a class. I believe that the awareness of these similarities and differences takes the good teacher up a few levels to being a wonderful teacher!"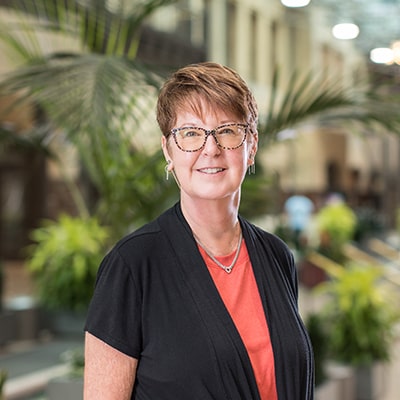 Connect with Karen Parker
INTERESTED IN PARTNERSHIP WITH BABY LOCK?
Click this link to learn more about becoming an Ambassador, Educator or Partner!