Mike Johns
Mike has a very simple philosophy when it comes to being a Baby Lock Educator. "It's really about the people," he said. "I have been so lucky to meet so many amazing people over the years and it is so heart warming to hear how sewing has impacted their lives." Growing up in a family of crafters, Mike said he didn't become serious about sewing until he studied Costume Design and Technology at Florida State University a little over 20 years ago. He said he enjoys the unique creative process sewing provides. "I love that sewing allows me to take an idea all the way from a pencil sketch (or a sketch on my iPad) and work it up into a pattern and then to a fully realized project," he said. "I also love the freedom that sewing provides for each person to create and bring his or her own vision to life." Mike added that teaching has also shown him the special relationship sewers have with one another. "This is a community full of wonderful, kind and giving individuals. I am constantly amazed by the generosity of those in our community," he said. "This is really highlighted by all of the service organizations, such as Quilts of Valor, that people in our community are involved in. I love hearing about them all."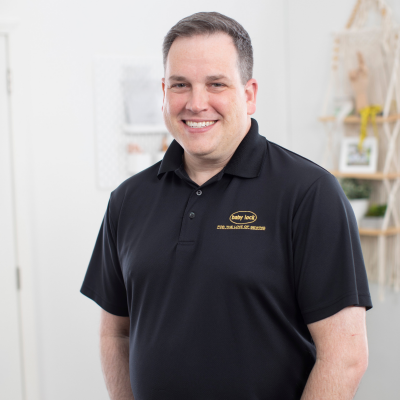 INTERESTED IN PARTNERSHIP WITH BABY LOCK?
Click this link to learn more about becoming an Ambassador, Educator or Partner!