Hi everyone! I am back with another beautiful creation that I have sewn up on my Baby Lock machines. It is my favorite time of the year. Christmas!! For this recent project I decided to use a pattern I have used throughout this summer to make a sequin top for the holidays. However I hit a little snafu. I did not take into consideration the difference in the texture and stretch of this sequin fabric as opposed to the crepe fabric I have used to make the Saguaro top this summer. The sequin had no stretch at all and it was very stiff therefore when I cut the pattern out on the fabric the sizing was off by a few inches. Not to worry though because I came up with a solution. I turned the top into a jacket! Keep reading to find out how.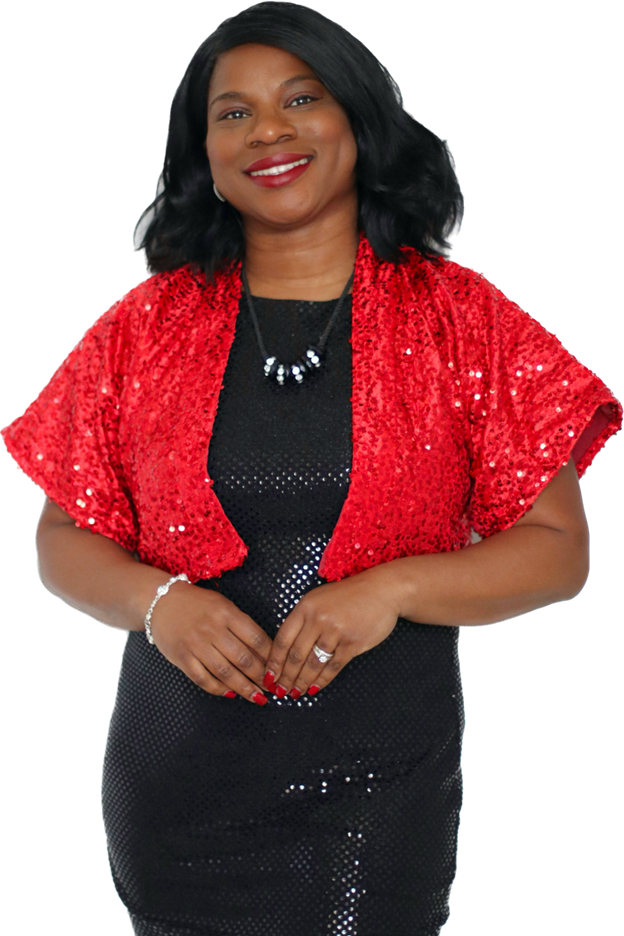 After cutting the bodice pieces of the Saguaro top not including the bottom band nor the bias strip I cut a long strip of the sequin fabric and lining the length of the front opening (I cut 42" long and about 4 inches wide).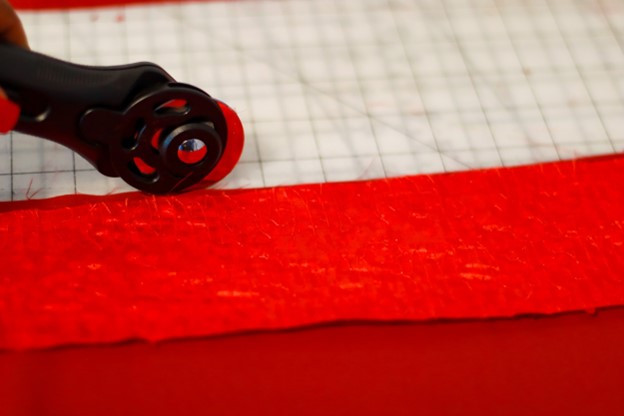 Because I was using a sequin fabric I needed to slowly sew and be able to choose my speed carefully. That is why I love the speed option on my Baby Lock Accord sewing machine. I attached the lining to the band I cut right side facing stitching it to the main sequin fabric all around leaving one side open.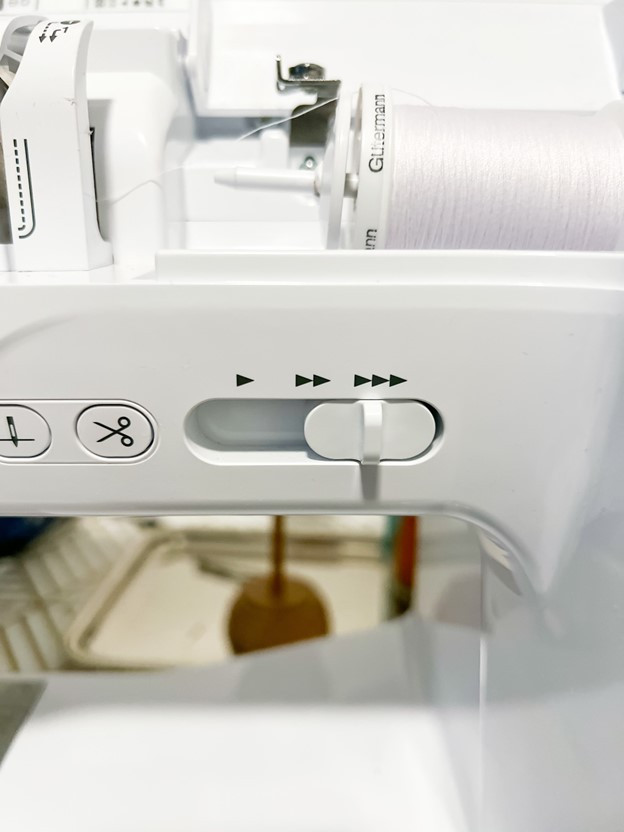 Once I turned the band piece right side out I attached it to the jacket opening and slipstitched the lining to the inside of the jacket seam to give it a nice clean look.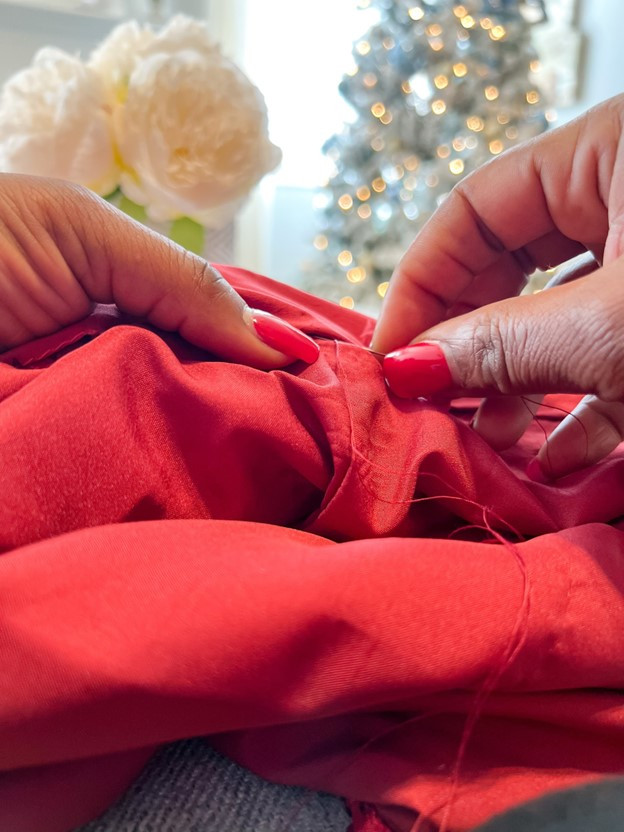 Sewing this jacket was not my original plan but I am glad to call this a happy accident. The jacket turned out beautifully. I really hope you enjoyed reading this blog post. I hope that you enjoyed the photos below.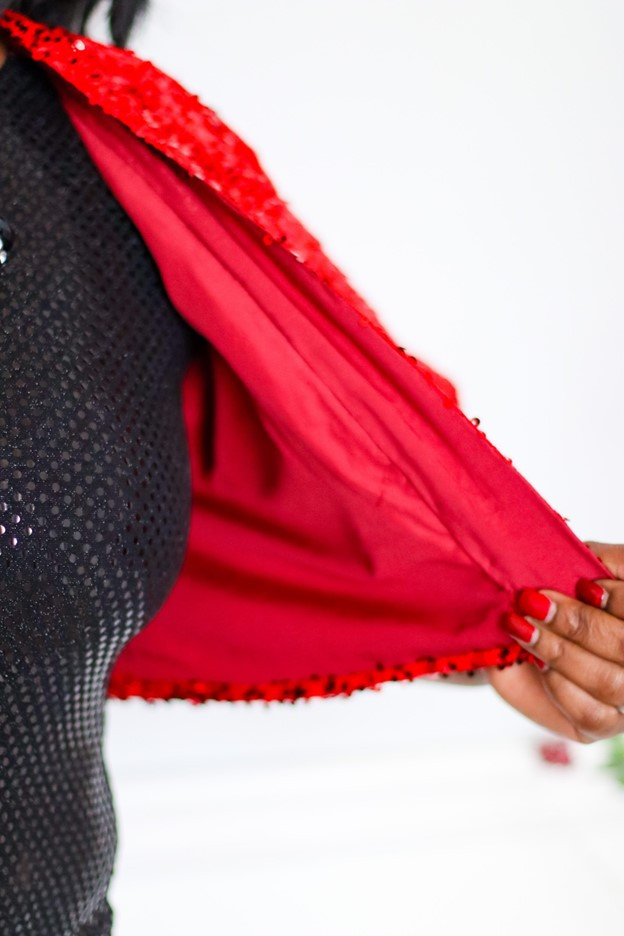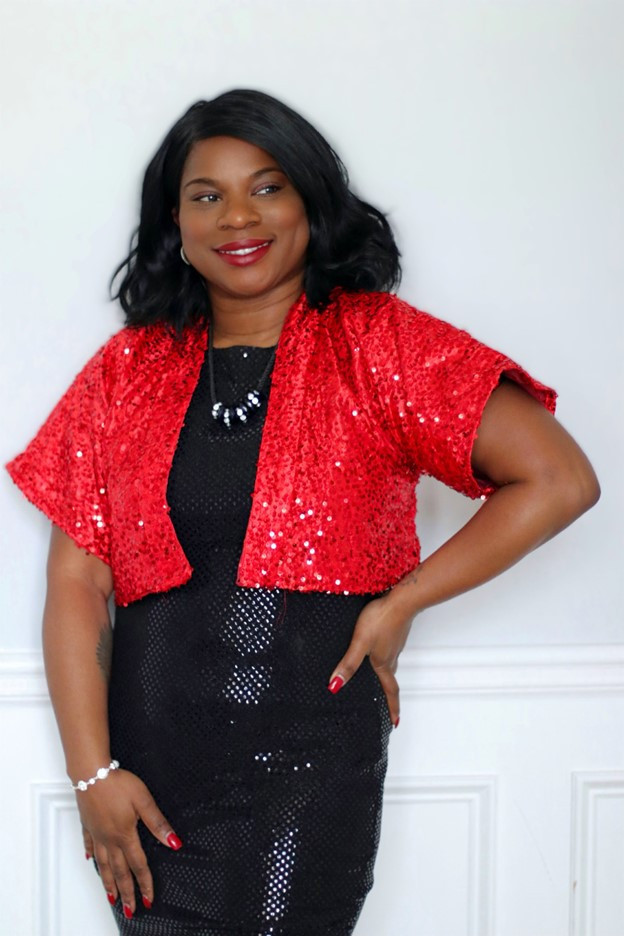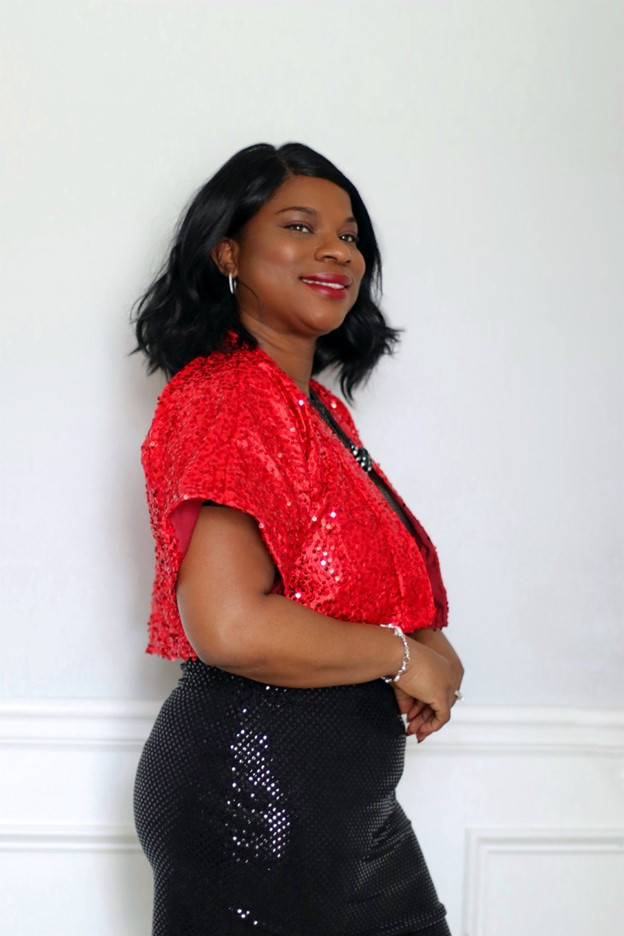 Check out more sewing tips and inspiration from Faith St. Jules here.