Got an old dress pants or top laying around? I know that many of us do. Turn them into a fun and fashionable new garment. Hi everyone! I hope all is well with you. When I first started my sewing journey I was sewing clothes for my kiddos using old garments. I mainly used my husband's old shirts because his shirts provided more fabric to use as he is 6ft and 275 pounds. Over time I gained a love for taking something old and remaking it into something new and today I am sharing a project that I created do just that. I used a old dress that I have had for quite some time but only wore once and I did something very simple to give it a whole new look.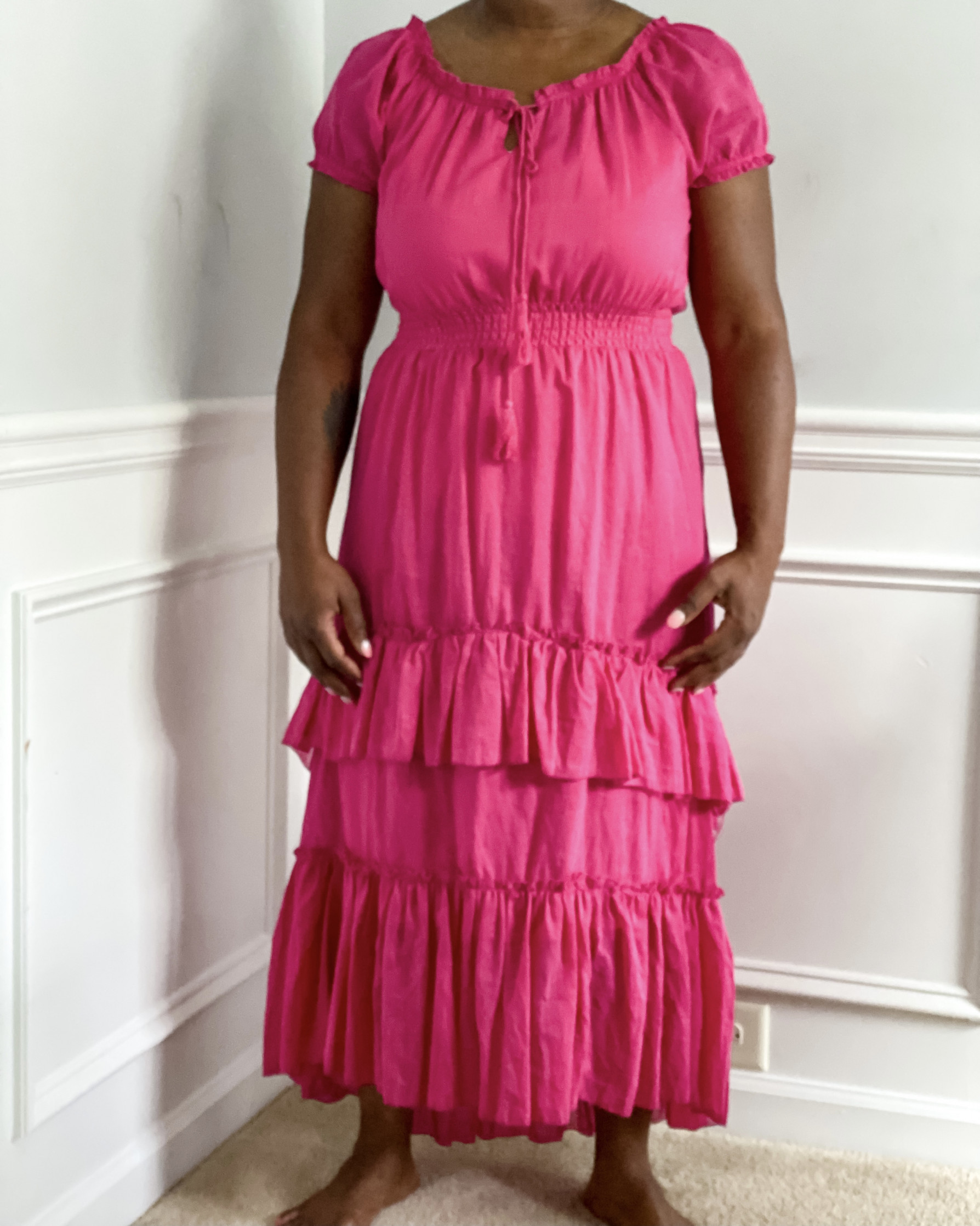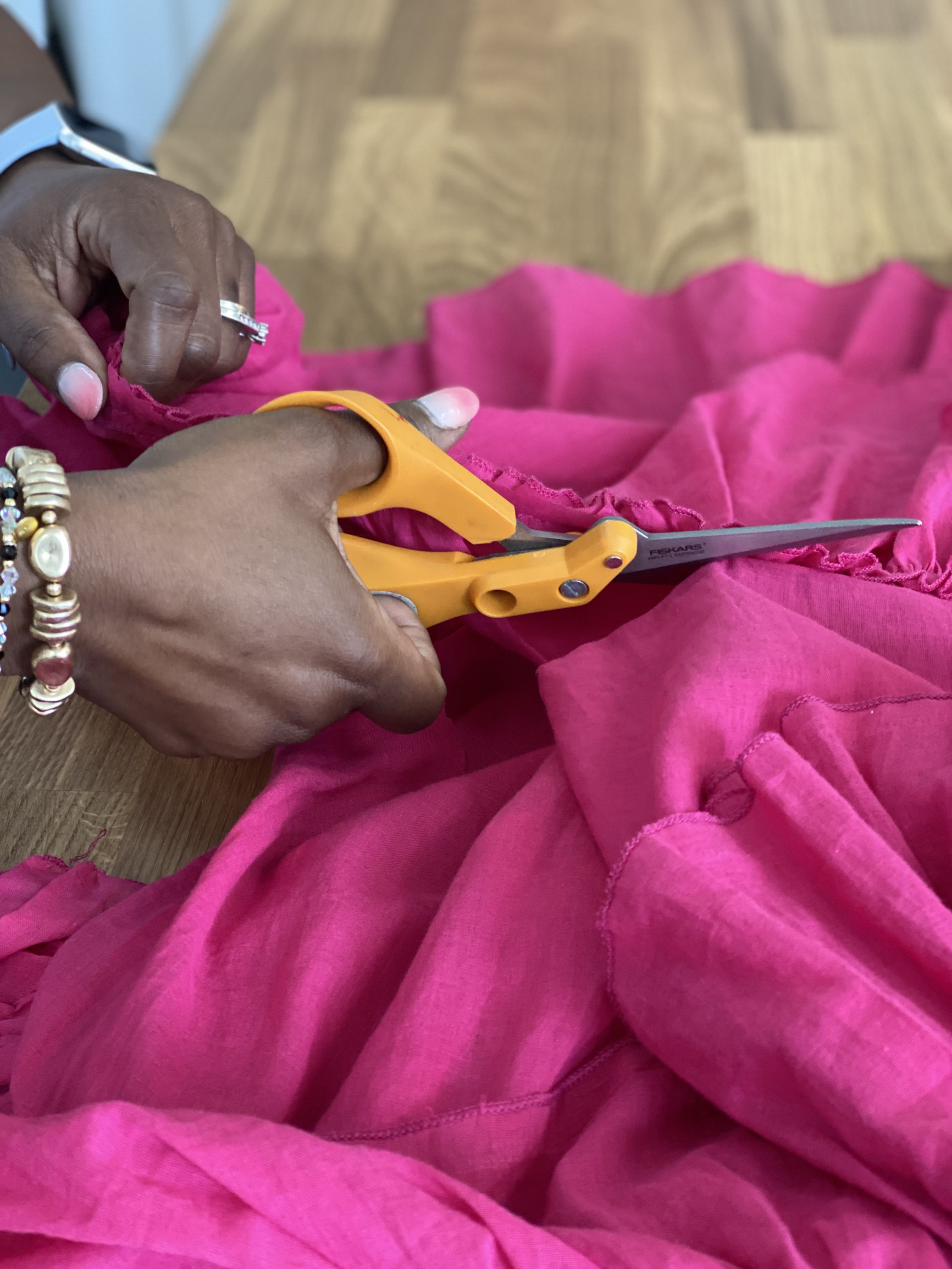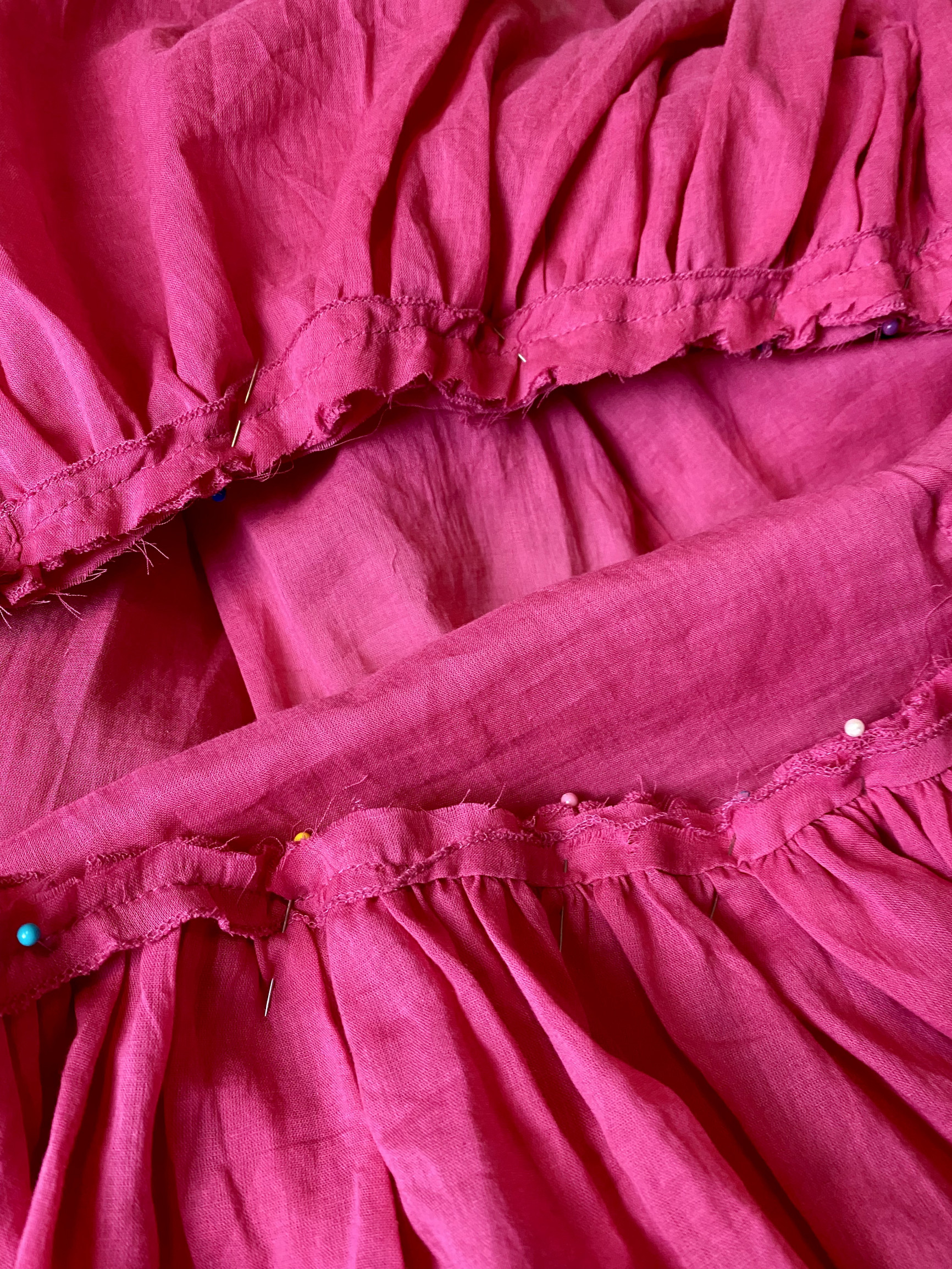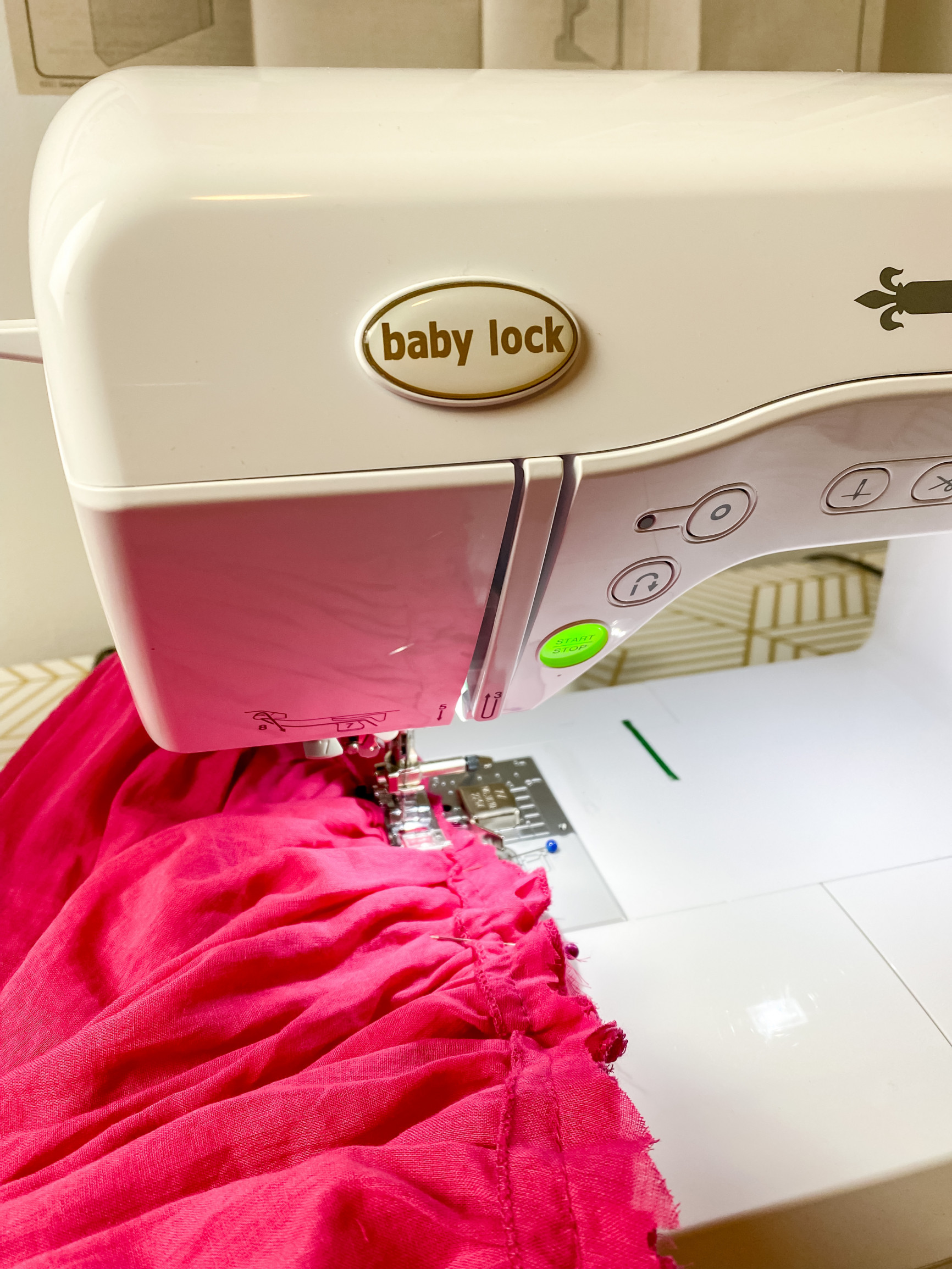 As you can see in the photo above the original dress is a maxi dress with two tiers of ruffles. On the hanger the dress looked nice but once I put it on I felt that the placement of the second tier of ruffles looked odd on my shape. Has that ever happened to you before? I decided to cut the dress to the length of the first tier of ruffles (I love that there is a high-low design to the ruffles) leaving enough excess fabric for the seam allowance. I then removed the ruffle from the lower half of the dress. Once I removed the second tier of the ruffle I pinned it to the excess fabric I spoke of above that I left for seam allowance. Lastly I took the dress to my Baby Lock Presto 2 sewing machine and stitched everything together.
One simple change and I have turned something old into something new. This dress looks like a different dress and in my opinion a more stylish and easier to wear dress. The double ruffle on the bottom gives the dress a fresh and fun spin. Whenever you look in your closet at your wardrobe imagine the possibilities and how you can take something old and sew it new.
Check out more sewing tips and inspiration from Faith St. Jules here.