Solaris 2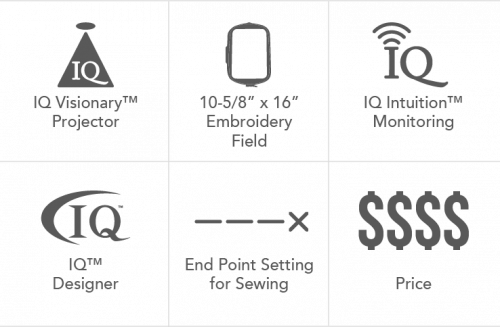 Find a Retailer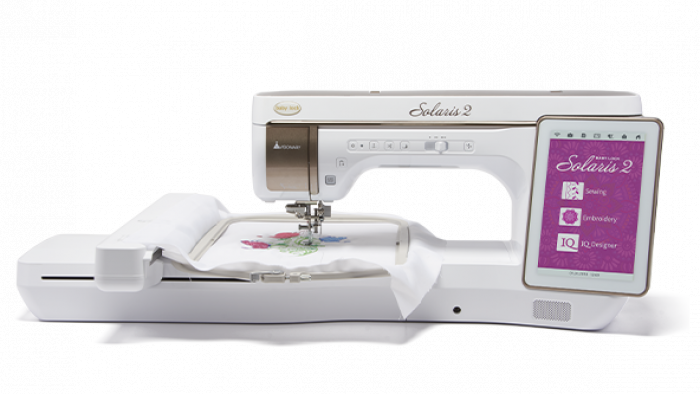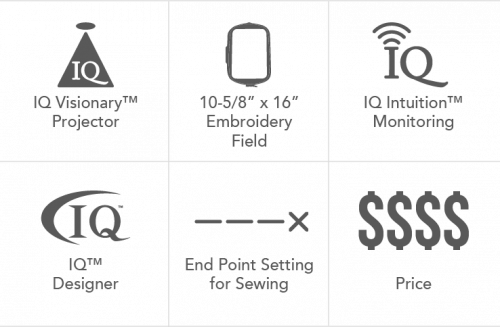 Find a Retailer
Solaris 2's built-in IQ Visionary™ projector displays stitches and embroidery designs directly on the fabric. Resize, move or make other adjustments with the touch of a wireless stylus – all while seeing it happen in real time before you sew it out. Perfect placement is achieved every time.
The Baby Lock Solaris 2 sewing and embroidery machine features include:
IQ Visionary™ Projector
10-5/8' x 16' and 10-5/8' x 10-5/8' Hoop Sizes
IQ Intuition™ Monitoring App
IQ™ Designer
End Point Setting for Sewing
865 Built-In Designs
Scroll down to learn more and see additional features.
Read more
Additional Product Details
-+
FromTo Love List